19 Apr 2021
Nijmegen Short Film Candidate: THE NATURAL DEATH OF A MOUSE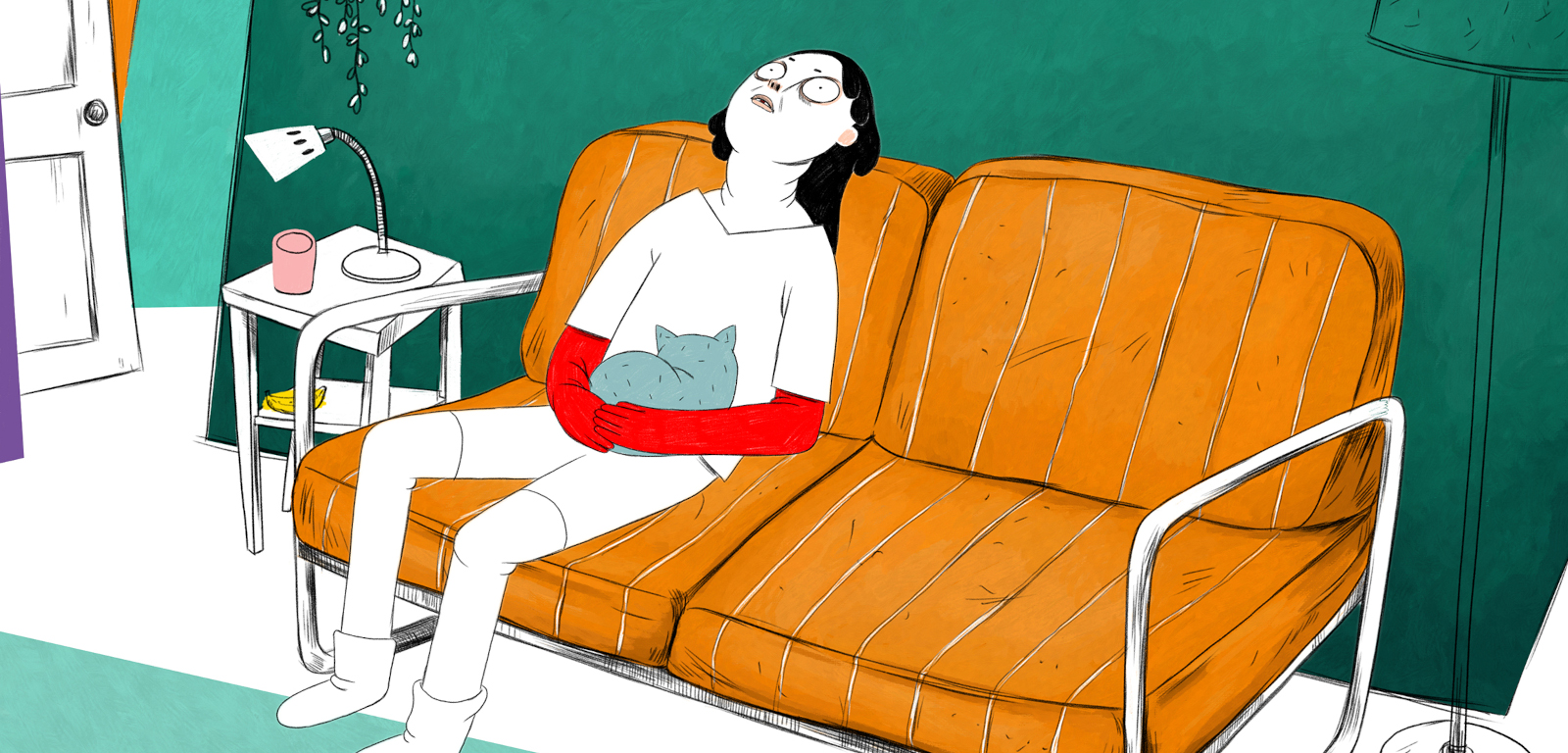 The European Film Academy and the Go Short – International Short Film Festival Nijmegen congratulate:
THE NATURAL DEATH OF A MOUSE
DER NATÜRLICHE TOD DER MAUS
Germany, animation, 21 min
DIRECTED BY Katharina Huber
How to be good? Or how to live a healthy life? With all the (contradictory) information coming at us on a daily basis it's often hard to determine your ethical compass and even harder to follow it. The protagonist in this animation is struggling to find direction; she wants to be good to her own body and preferably save the world as well – but she ends up in a forest of doubts. Quirky and colourful, funny and real.
THE NATURAL DEATH OF A MOUSE was chosen by the festival's international jury comprised of Kevin Osepa (filmmaker, photographer, Netherlands), Ivana Bošnjak (filmmaker, animator, Croatia), Savina Petkova (film critic, Bulgaria/UK) and Myriam Mouflih (programmer/curator, Africa in Motion & Berwick Film and Media Arts, UK).
The film is now a candidate for a nomination in the category 'European Short Film' at the European Film Award 2021.
The EFA Short Film Programme is organised by the European Film Academy and EFA Productions in co-operation with a series of film festivals throughout Europe. At each of these festivals, an independent jury presents one of the European short films in competition with a candidacy in the short film category of the European Film Awards.
This is the 13th short film candidate for 2021. When the annual cycle is completed, the participating festivals will nominate five short films from this list. Afterwards, the more than 3,800 EFA Members – film professionals from all over Europe – will vote for the overall winner that will be presented at the 34th European Film Awards Ceremony.
Berlin, 19 April 2021