Congratulation to the winners of the Excellence Awards 2022!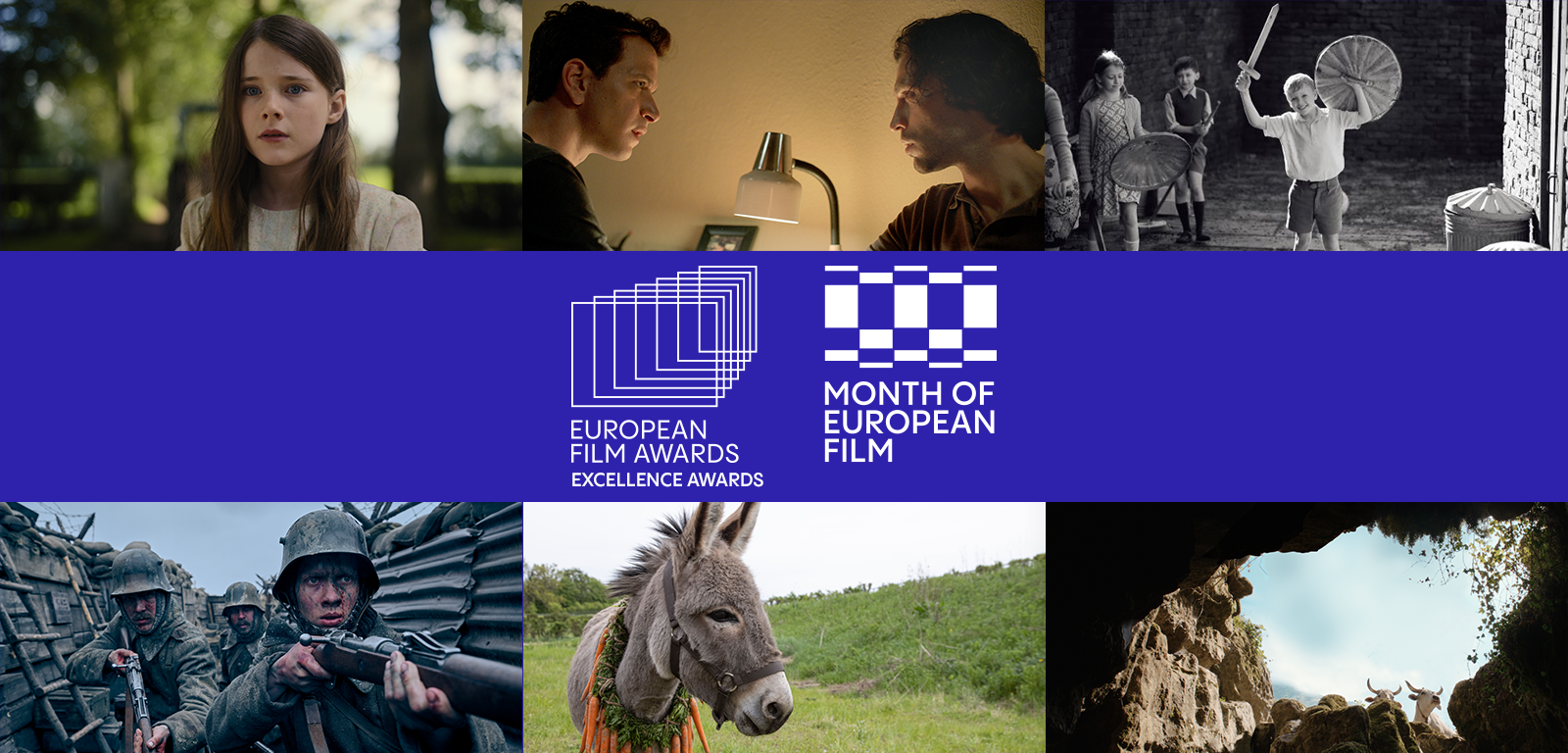 The eight winners of the Excellence Awards have been unveiled by the European Film Academy today. The winners in the categories honouring the different arts and crafts will receive their awards at the European Film Awards ceremony on 10 December in Reykjavík:
European Cinematography
Kate McCullough for THE QUIET GIRL
European Editing
Özcan Vardar & Eytan İpeker for BURNING DAYS
European Production Design
Jim Clay for BELFAST
European Costume Design
Charlotte Walter for BELFAST
European Make-up & Hair
Heike Merker for ALL QUIET ON THE WESTERN FRONT
European Original Score
Paweł Mykietyn for EO
European Sound
Simone Paolo Olivero, Paolo Benvenuti, Benni Atria, Marco Saitta, Ansgar Frerich & Florian Holzner for THE HOLE
European Visual Effects
Frank Petzold, Viktor Müller & Markus Frank for ALL QUIET ON THE WESTERN FRONT
A special eight-members jury consisting of the following representatives of the different arts and crafts chose the winners based on the European Film Awards Feature Film Selection: Henrich Boráros (production designer, Czech Republic), Pascal Capitolin (sound designer, France), Jaime Cebrian (VFX supervisor, Spain), Charlotte Chang (make-up & hair artist, Germany), Christina Georgiou (composer, Cyprus), Magdalena Labuz (costume designer, Luxembourg), Sarah McTeigue (editor, Ireland/Italy), and Nathalie Pitters (cinematographer, UK).
Please find the complete list of selection experts and nomination committees involved in the awarding procedures for the European Film Awards 2022 here.
The European Film Awards' awarding procedures are based on the Diversity & Inclusion Standards of the European Film Academy, as displayed here.
The ceremony of the European Film Awards – the most renowned and prestigious award for European film – is presented by the European Film Academy and European Film Academy Productions.