21 Jun 2022
Young Audience Summit 2022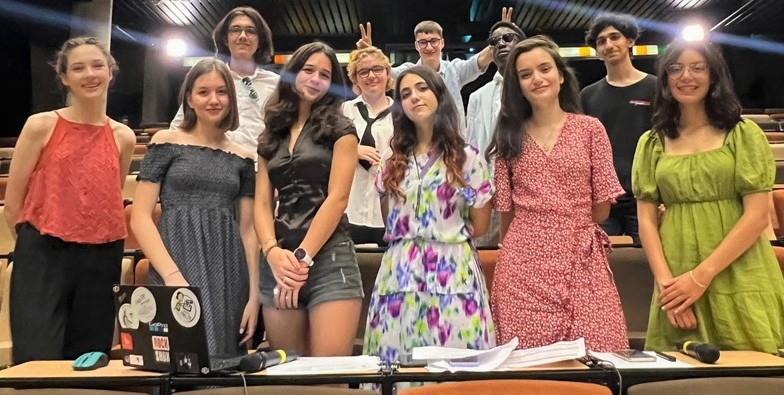 On Sunday, June 19, the second edition of the Young Audience Summit took place in Berlin focusing on Representation.
Promoted by the European Film Academy and the European Film Club, the initiative was developed and co-created by young people themselves, bringing together participants from all over Europe.
The hybrid event was hosted and broadcast live from the Film University Babelsberg KONRAD WOLF, where 11 of the 13 members of the Youth Council welcomed other youngsters, who joined them online.
"If a child is old enough to experience racism their peers are old enough to learn about it" Luca, Germany
Built around the theme of Representation, the summit allowed for lively discussions about important topics such as diversity in kids media, racism & untold histories, and gender representation.
Also, as a part of the day's programme, the short films Meryem by Reber Dosky and The Long Goodbye by Aneil Karia where screened and debated by the young people, who then had the chance to take part in a Q&A with Leon Ung, one of the young actors of The Long Goodbye.
"We as young people have responsibility to promote tolerance, especially in times like these." Raluca, Romania, Youth Council member
Actively engaged and deeply committed, the young participants raised key issues and didn't shy away from critical aspects, agreeing that a wider and better representation is an absolute necessity not just in kids' media but also in European film in general.
The same goes for the importance of having more diverse stories told, and a greater gender balance in front and behind the cameras.
"Young people in my breakout group said they want to see more untold histories because we learn more from them than known stories" Emmerson, UK, Youth Council member
The summit was also livestreamed on the European Film Club website.
You can find more about the Young Audience Summit and the European Film Club at www.europeanfilmclub.org and by following the club on Instagram @europeanfilmclub