11 Apr 2023
_UNDERSCORE: SWEDISH CINEMA
En smak av Sverige
A taste of Sweden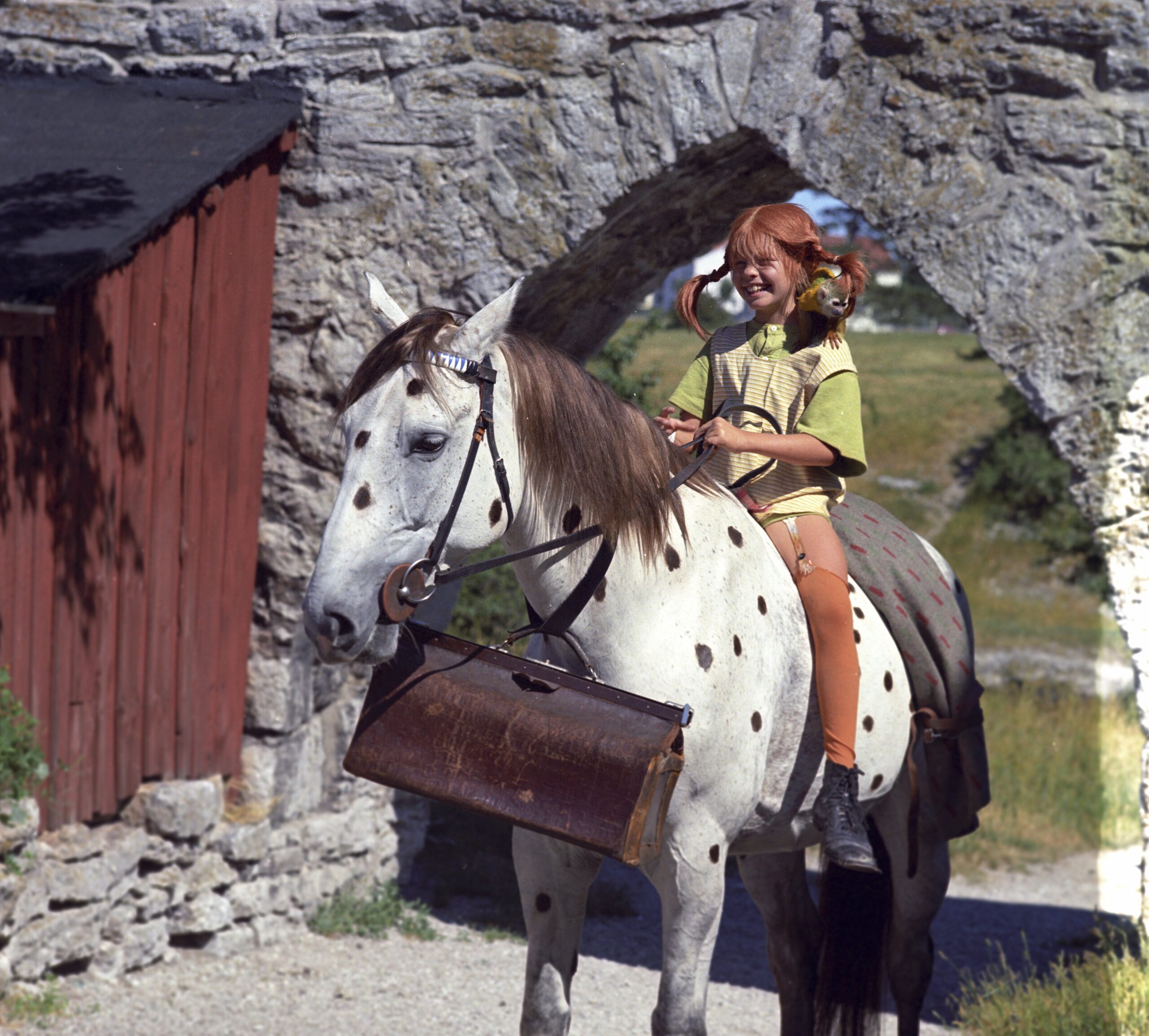 This month, we're taking a look at Swedish cinema. Not only because Swedish films forms an important part of the essence of European film culture, but also because the Swedes hold the current Presidency of the Council of the EU. Refresh your taste for Swedish films and (re)discover classics and new gems!
Swedish films have left their footprint on the history of the European Film Academy since the very beginning. During the 35 years of the European Film Awards, Swedish films and filmmakers have won a total of 22 awards and were nominated a great deal more often. It's worth looking at the great diversity of all these films. 
The Academy's first President, legendary Swedish filmmaker Ingmar Bergman, spoke these ominous words at the very first European Film Awards ceremony in 1988 in Berlin when he received the Lifetime Achievement Award: 
"Let's never abandon the shadows on the screen for all this great electronic stuff! Let's never betray the magic of our dreams! Long live the cinematographic art!"
– Ingmar Bergman (1988) 
Bergman lived without access to the internet. But in the 21st century, the Academy VOD platform enables us to share films (and more) with all 4,500 members in 52 countries. Watching films on the platform might not be able to compete with live screenings in a wonderful cinema, but the magic of shadows on the screen, of strong European films, has remained a powerful asset and a force to reckon with.
Another Swede, Ruben Östlund, winner of 4 four European Film Awards in 2022, pointed out in an interview conducted in Reykjavík, twhat for him the best part of European cinema is:
"It's the mission of the movies. To provoke thoughts, to make us ask questions about the time we live in, about society and being a human being."
Ruben Östlund (2022) 
Swedish films at the European Film Awards through the decades 
In the same year in which Bergman was honoured with the for Lifetime Achievement Award, two awards went to PELLE THE CONQUEROR by Bille August, an adaptation of Martin Andersen Nexø's cycle of the same title about a widower and his son who leave Sweden for what they hope will be a better life on the Danish island of Bornholm. The famed Swedish actor Max von Sydow received the Best Actor Award for his performance as the father and his son in the film, 11-year-old Pelle Hvenegaard from Denmark, won Best Young Actor, an award that was only given this one time.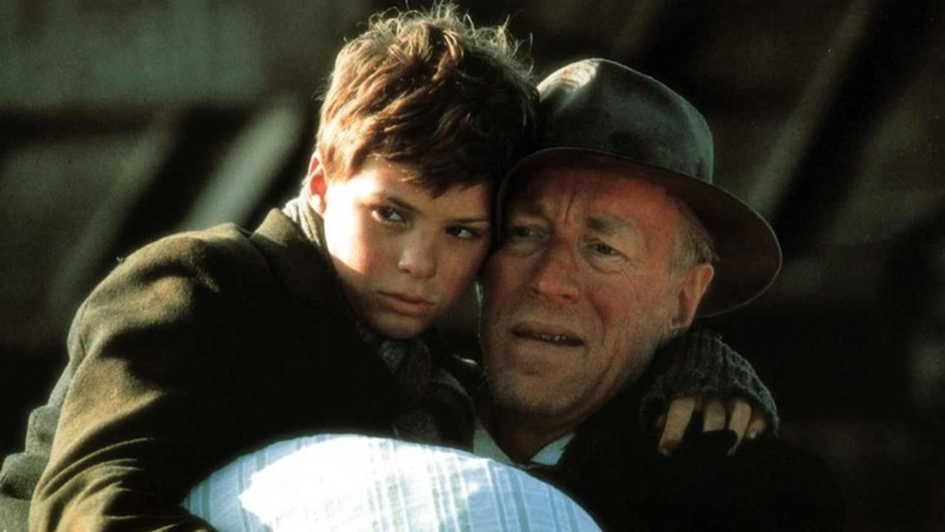 In the next year – shortly after the Berlin Wall had come down – at the Théâtre des Champs-Elysées in Paris, the award for cinematography went to Ulf Brantas and Jörgen Persson for WOMEN ON THE ROOF. Largely centred around a Stockholm photo studio with the backdrop of WWI looming, the film tells the complex story of the relationship between Anna and Linnea.   
A completely different social reality is at the centre of Stefan Jarl's long-term documentary THE SOCIAL CONTRACT, a highly personal and intimate portrait of the formerly described "misfits" and their teenage/adult children years later. Was it right to be a rebel then and is it right to be more or less conformist today? The film received the 1993 European Documentary of the Year Award. Other documentary awards went to Jerzy Sladkowski (1996) and to BERGMAN – A YEAR IN A LIFE by Jane Magnusson (2018).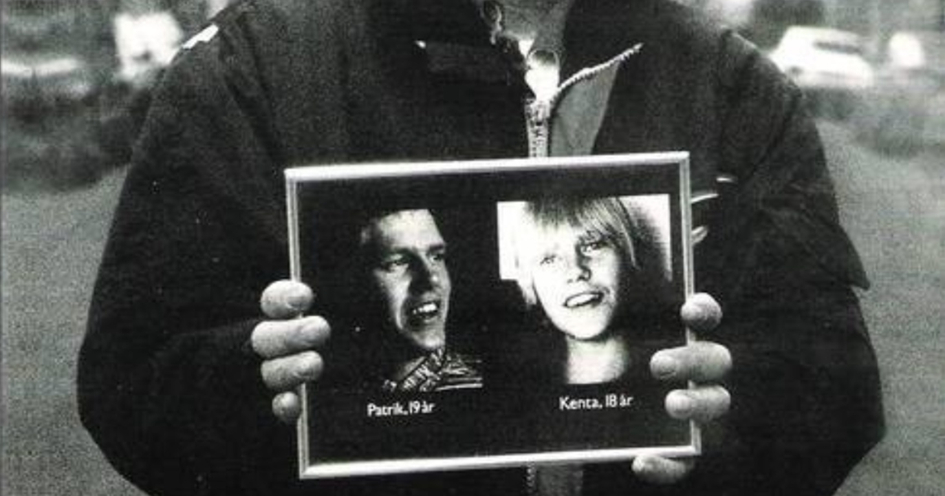 In 1998, the exceptional Swedish actor Stellan Skarsgård was honoured with the Academy's European Achievement in World Cinema Award for his performances in AMISTAD and GOOD WILL HUNTING.  
A Swedish filmmaker who has been represented in the selection and nominations again and again but still has to win a European Film Award, is Lukas Moodysson: His first feature film, SHOW ME LOVE, about two teenage girls growing up and discovering love in the small town of Åmål, was nominated for European Film 1999. TOGETHER, about a woman and her two kids who move in with her brother – and eight of his friends – in a 1975 Swedish commune, was nominated for European Discovery 2000. Further nominations followed with LILYA 4-EVER (2002) and A HOLE IN MY HEART (2004).  
A Swedish nomination for European Composer came for Stefan Nilsson in 2005 for AS IT IS IN HEAVEN. Directed by Kay Pollack, the film tells the story of a world-famous conductor who finds himself in his childhood village where he directs the village's little church choir.  
In 2009, the romantic horror film LET THE RIGHT ONE IN, based on the vampire novel by John Ajvide Lindqvist and directed by Tomas Alfredson, was nominated for European Film. The film is about 12-year-old Oskar who falls in love with a strange neighbourhood girl who isn't really a girl. She isn't really young either.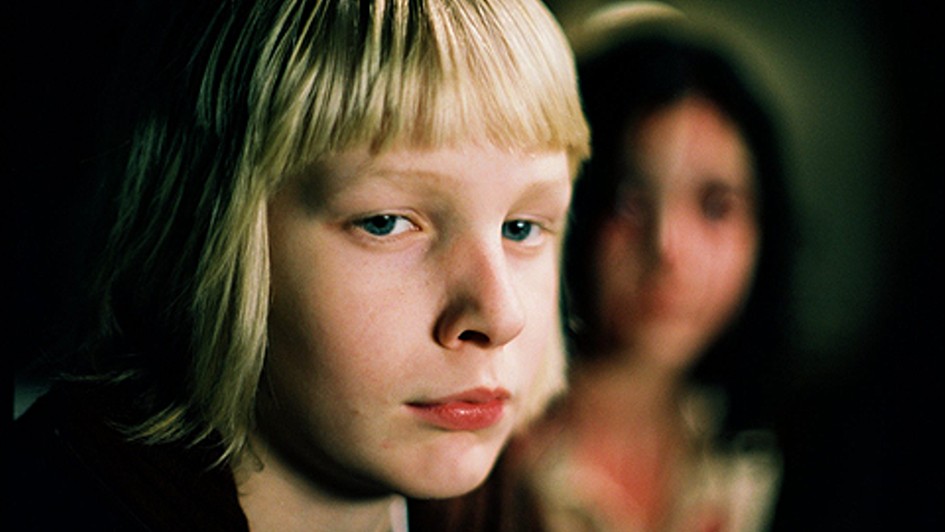 Two Swedish films were nominated for European Discovery in 2013: EAT SLEEP DIE by Gabriela Pichler and CALL GIRL by Mikael Marcimain. Other nominations in this category followed with ANIARA by Pella Kagerman & Hugo Lilja (2019) and PLEASURE by Ninja Thyberg (2021). 
Ali Abbasi's BORDER, about a customs officer who can smell fear, received various nominations and took home the award for Visual Effects in 2018. Abbasi returned in 2022 with HOLY SPIDER, which also received multiple nominations. 
The absurdly fantastic imagery of Roy Andersson's A PIGEON SAT ON A BRANCH REFLECTING ON EXISTENCE received the award European Comedy 2015 and a very happy Roy Andersson declared that "finally" his film had been understood as a comedy."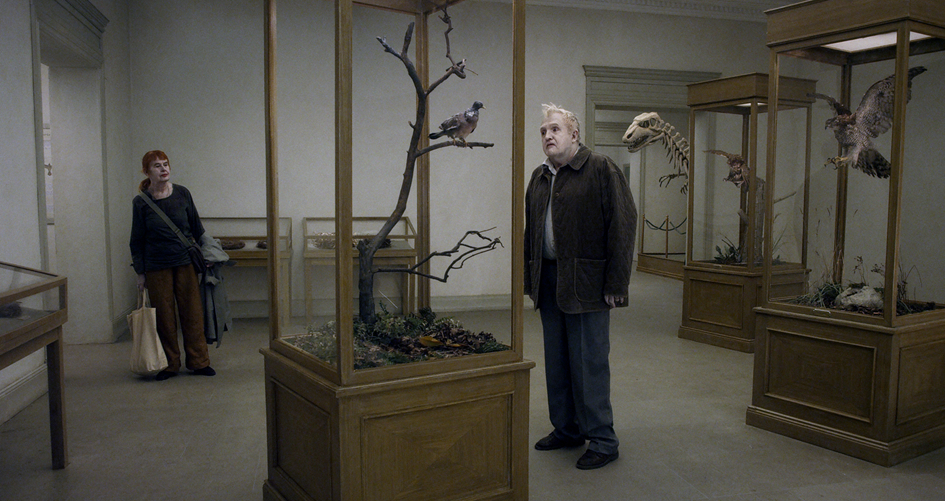 One year later, the same award went to Hannes Holm's A MAN CALLED OVE about a wonderfully grumpy old man (Rolf Lassgård) who forms an unexpected friendship with his pregnant neighbour. 
Of course, any account of Swedish films at the European Film Awards would not be complete without listing the successes of the previously mentioned screenwriter and director Ruben Östlund. He was twice nominated with a short film – with AUTOBIOGRAPHICAL SCENE NUMBER 6882 (in 2005) and with INCIDENT BY A BANK (2011). His feature film TURIST was also nominated (in 2014) and finally, in 2017, THE SQUARE triumphantly took home six awards (Film, Comedy, Director, Actor, Screenwriter & Production Designer). Östlund followed with TRIANGLE OF SADNESS, which won four awards in 2022 (Film, Director, Actor & Screenwriter) and is currently running for the LUX Audience Award 2023 (you can still participate!).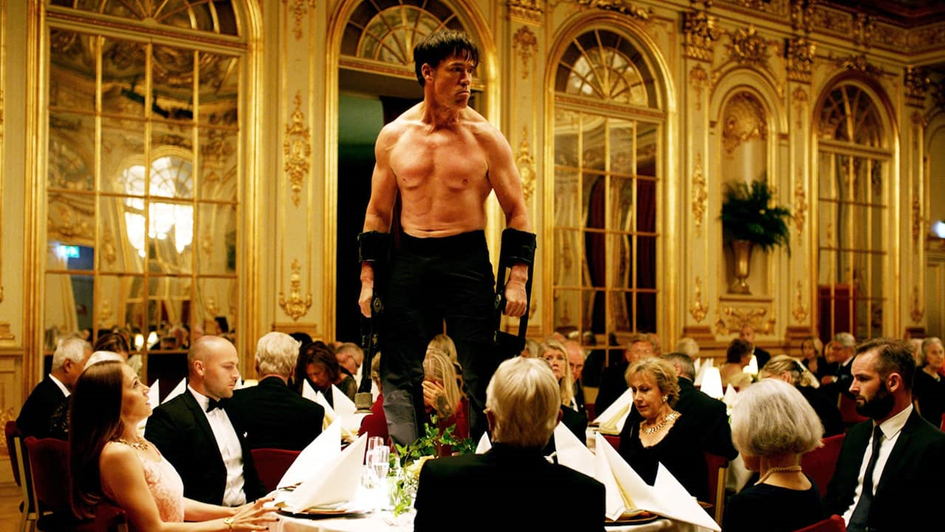 Throughout the years, two Swedish films have also been nominated for the Young Audience Award: MY SKINNY SISTER by Sanna Lenken a story of two sisters, an eating disorder, jealousy, love and betrayal (2015), and GIRLS LOST by Alexandra-Therese Keining, about three bullied girls who can transform into boys for a while (2016).  
What does _UNDERSCORE: SWEDISH CINEMA offer you (only in April 2023)? 
In co-operation with the Swedish Film Institute, we are also presenting four black-and-white classics from the pioneering times of silent movies (1910s-1920s):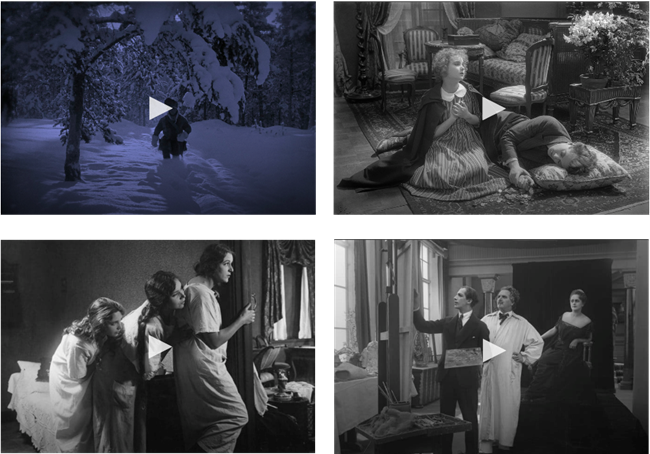 The European Film Academy is also presenting in co-operation with the Swedish Film Institute (and as a little extra) a selection of 1-2' clips by Roy Andersson, who turned 80 on 31 March. These come without subtitles and might provide for an interesting experiment about the visual humour of the great Swedish director.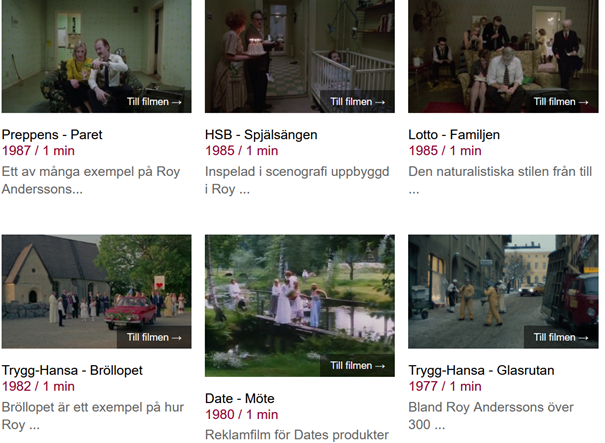 LINK: https://www.filmarkivet.se/theme/roy-andersson/ 
© European Film Academy 2023
UNDERSCORE
is an online focus programme of the European Film Academy, curated exclusively for Academy members and taking place on the Academy VOD platform. In co
–
operation with varying partners, additional elements of the programme can be visited on
an
external platform
s
and are therefore accessible to a wider audience interested in European films.
Programme co-ordination – Pascal Edelmann
Community building – Ana López Vazquez
Editorial concept – Matthijs Wouter Knol