08 Dec 2021
The Countdown Has Started
On Saturday, 11 December, this year's European Film Awards will veer off the trodden path and create something new: Hosted by German actress, moderator and writer Annabelle Mandeng, the show at the spectacular Arena in Berlin will combine studio guests with nominees who are virtually attending and connect both with film fans across Europe and beyond.
The 34th European Film Awards will be streamed or broadcast in over 30 territories: on www.europeanfilmawards.eu and 30 partner institutions or companies in 29 countries, while 10 TV stations will broadcast the ceremony in 10 different countries.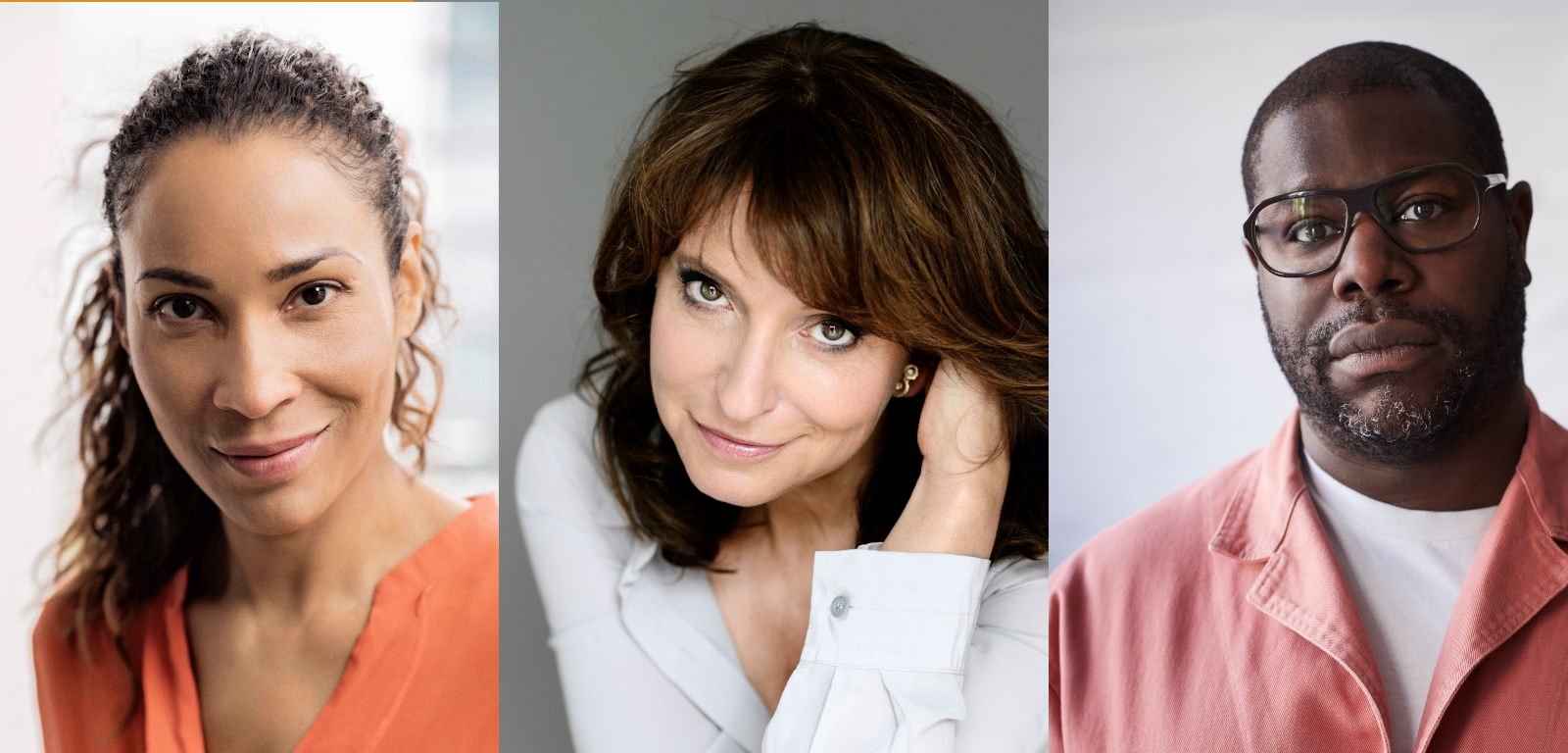 Most of the award recipients have been voted for by the more than 4,200 members of the European Film Academy, all of them established film professionals, and will only be revealed during the ceremony. But some of the lucky winners have already been announced throughout the past months. This year's award for European Lifetime Achievement is given to the legendary Hungarian filmmaker Márta Mészáros. The Award for European Achievement in World Cinema 2021 goes to Danish helmer Susanne Bier who will be one of the evening's on-site guests. And she will be joined by the prolific British director Steve McQueen who received the Award for European Innovative Storytelling 2021 for SMALL AXE, his ground-breaking mini-series about the UK's West-Indian community.
A range of Berlin-based and international presenters will join them and further award recipients for this year's ceremony. Representing the European Film Academy live in the studio are Polish filmmaker Agnieszka Holland, President of the Academy, Irish producer Mike Downey OBE, Chairman of the Board, and the Academy's new Director, Matthijs Wouter Knol.
New this year is the involvement of European audiences in the Award Ceremony: in different parts of Europe, from the very south to the very north, from young to more seasoned, film-lovers have watched the nominated films and tell us what they feel and think.
Despite all sudden changes, these partners continue to support the European Film Academy and the European Film Awards: Creative Europe MEDIA Sub-Programme of the EU, Federal Government Commissioner for Culture and the Media, FFA German Federal Film Board, Berlin Capital Cultural Fund, German State Lottery Berlin, and Medienboard Berlin-Brandenburg. Sponsors: Aveda, Dorint Kurfürstendamm Berlin, MAC and ŠKODA AUTO Deutschland. Media partners: Euronews, Cineuropa and Radio Eins.
Patrons: Catalan Institute for Cultural Companies from the Ministry of Culture of Catalonia * Centre du Cinéma of the Federation Wallonia Brussels * Centre national du cinéma et de l'image animée (CNC) * Cinecittà * Danish Film Institute * Eurimages * Film Centre of Montenegro * Film Fund Luxembourg * Film i Väst * Finnish Film Foundation * Flanders Audiovisual Fund (VAF) * Icelandic Film Centre * Instituto do Cinema e do Audiovisual (ICA) * International Sámi Film Institute * Kosovo Cinematography Center * Lithuanian Film Centre * Ministry for the National Heritage, the Arts and Local Government of Malta * Ministry of Education, Culture, Sports and Youth of the Republic of Cyprus * Netherlands Film Fund * North Macedonia Film Agency * Norwegian Film Institute * Polish Film Institute * Screen Ireland/Fís Éireann * SF Studios * Swedish Film Institute * Swiss Films, supported by the Swiss Federal Office of Culture