The winners of the 34th European Film Awards
The European Film Academy and the European Film Academy Productions congratulate the awards recipients at the 34th European Film Awards.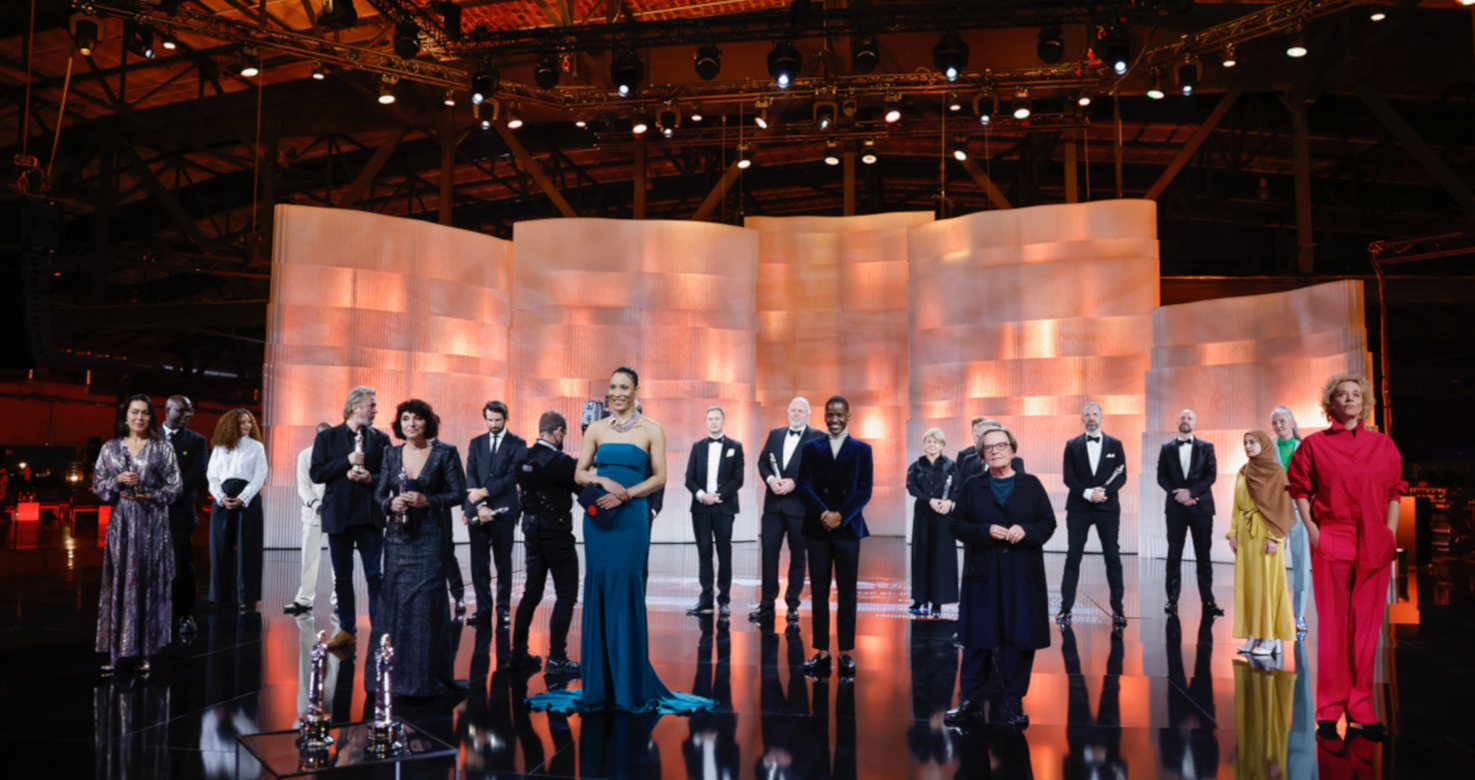 Hosted by German actress, moderator and writer Annabelle Mandeng, and live-streamed from the ARENA Berlin, tonight's EUROPEAN FILM AWARDS saw the announcement of the winners in all remaining categories. The more than 4,200 members of the European Film Academy – filmmakers from across Europe – have voted for this year's European Film Awards.
3 NOMINEES FOR THE LUX EUROPEAN AUDIENCE FILM AWARD
For the second time, the European Film Awards also included the announcement of the nominations for the LUX European Audience Film Award, presented by the European Parliament and the European Film Academy and in partnership with the European Commission and Europa Cinemas.
These are the nominees:
The three nominated films will be subtitled in all the 24 EU languages to be accessible to the widest audience possible.  After a "watch & vote" period (from mid-December to the end of May) during which the nominated films will be screened, and rated online at www.luxaward.eu, the recipient of the new award will be determined by the general public and the Members of the European Parliament (each holding 50% of the vote). The winner will be announced in a ceremony in the European Parliament on 8 June 2022.
THE 34th EUROPEAN FILM AWARDS
Join us on Facebook | Twitter: @EuroFilmAwards
Instagram: eurofilmawards | YouTube: European Film Awards
#europeanfilmawards
For downloadable images: https://www.europeanfilmacademy.org/press-page/downloads/
Berlin, 11 December