The European Film Academy launches European Film Club initiative for young people across Europe to commence the Month of European Film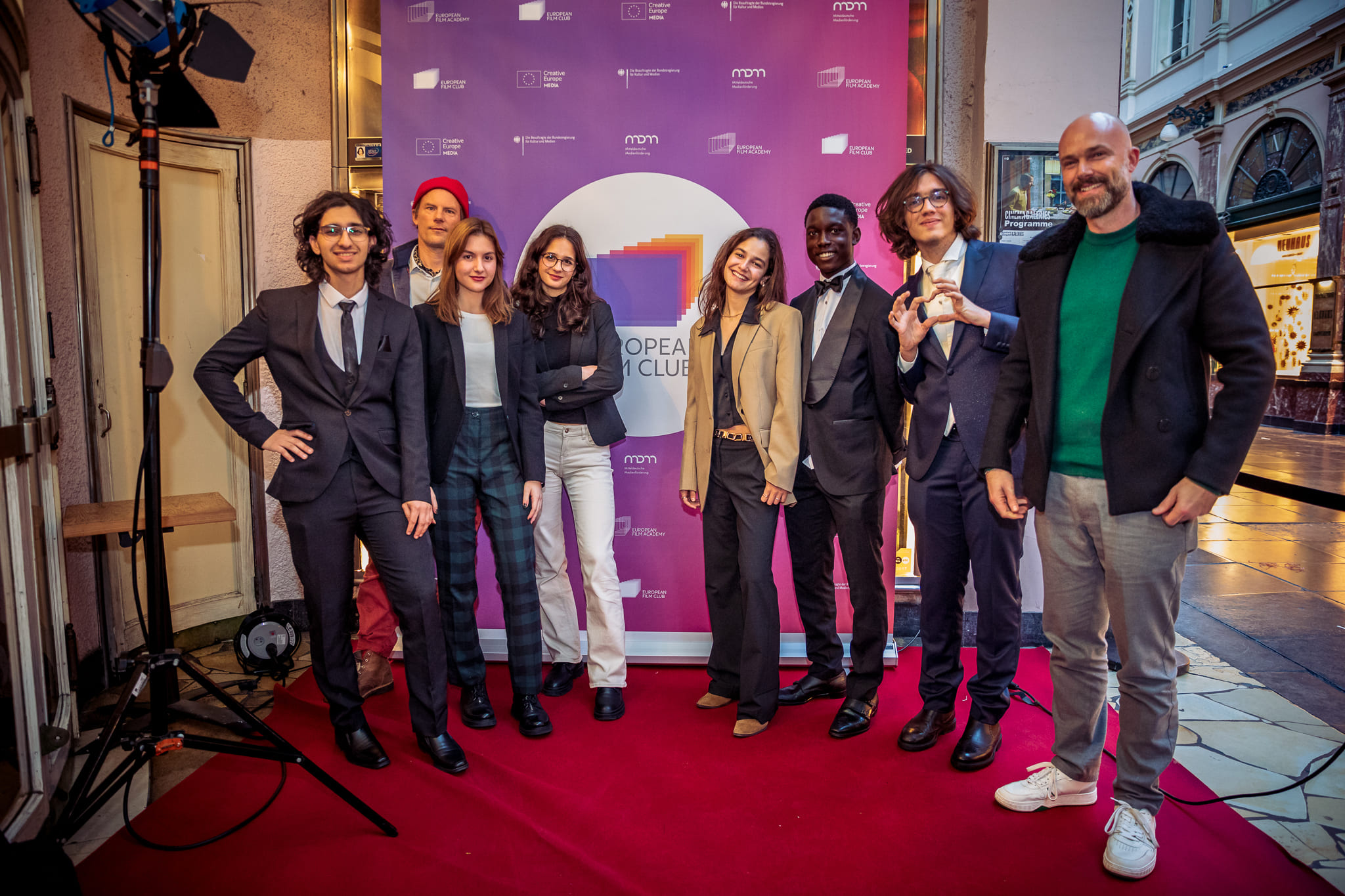 Teenagers aged 12-19 can now access and discuss a catalogue of European films on the newly launched viewing platform. 
European Film Club, the co-creation of the European Film Academy and young people from 25 countries, was launched this weekend across Europe, with the backing of Creative Europe MEDIA. 
Several years in the making, European Film Club is a social viewing platform for watching and discussing European films. It offers a curated catalogue of European films easily accessible for teenagers between 12-19 years old. The initiative builds on the success and experience of the Academy's Young Audience Award (since 2012) and gives young audiences year-round access to continue their journey into European films. Having worked on the prototype, the project is now ready to roll out across Europe. 
 "We want to give young people the freedom to explore the richness of European films and culture. Young audiences are very important to the European Film Academy, and it's inspiring to see how many young Europeans have a real appetite to discover films from Europe," Matthijs Wouter Knol, CEO & Director, European Film Academy  
 "It's amazing how one single initiative could join about 30 countries in one go." Francisca (14), Consultation Group member, Portugal 
 "I felt really drawn to this project, the European Film Club, because I've always felt that cinema is a place for all. I think that it's a reflection of our society. Young people are such a big part of making sure that cinema stays relevant." Gia (18), Consultation Group member, UK 
The Young Audience Film Weekend created to celebrate the launch of the European Film Club included a Film x TV Lab on Friday, 3 November. 30 young Europeans and 10 broadcast professionals explored the creation of a magazine programme about film for young people celebrating European culture and young people's passion for it in a fun and accessible way. It included broadcasters such as Radio & TV of Bosnia & Herzegovina (BHRT), Czech TV and German ZDF as well as content creators including Urban Canyons, mbrane and Aardman Animations.   
The 3rd Young Audience Film Summit 2023 was held on the weekend (4-5 November) and covered the subject of "The Future of Humanity". 30 young people in Erfurt Germany hosted and moderated the hybrid session with participants from different parts of Europe. Young people co-creating European Film Club explore themes including climate change, human rights, the societal impact of the pandemic, especially on young people's mental health as well as looking at visions of utopia and what dystopian future. The event was streamed across Europe.  
The weekend culminated in the official launch of European Film Club at Cinema Galeries in Brussels. The launch was streamed across Europe and included an inspiring speech from one of the longest serving Youth Council members, Raluca (18) from Romania:   
"European cinema is meant for everybody, and everyone should have access to it. The process of co-creating the European Film Club has been a very profound learning experience for us."  
The speech was followed by a simultaneous screening of EVERYTHING WILL CHANGE in more than 30 cinemas all over Europe, an online watch party for the film, film discussions and a streamed Q&A with director Martin Persiel. The event was completed by Youth Council member Ahmad announcing the three films nominated for the European Young Audience Award, an official category of the 36th European Film Awards: 
The winner will be presented at the ceremony of the European Film Awards on 9 December 2023 in Berlin by three of the young jury members.   
 More: European Film Club