European Film Academy Honours SMALL AXE by Steve McQueen
Award for Innovative Storytelling Goes to Collection of Five Films
On the occasion of the 34th European Film Awards on 11 December, the European Film Academy is honouring the British director Steve McQueen with the Award for Innovative Storytelling for his outstanding film collection SMALL AXE.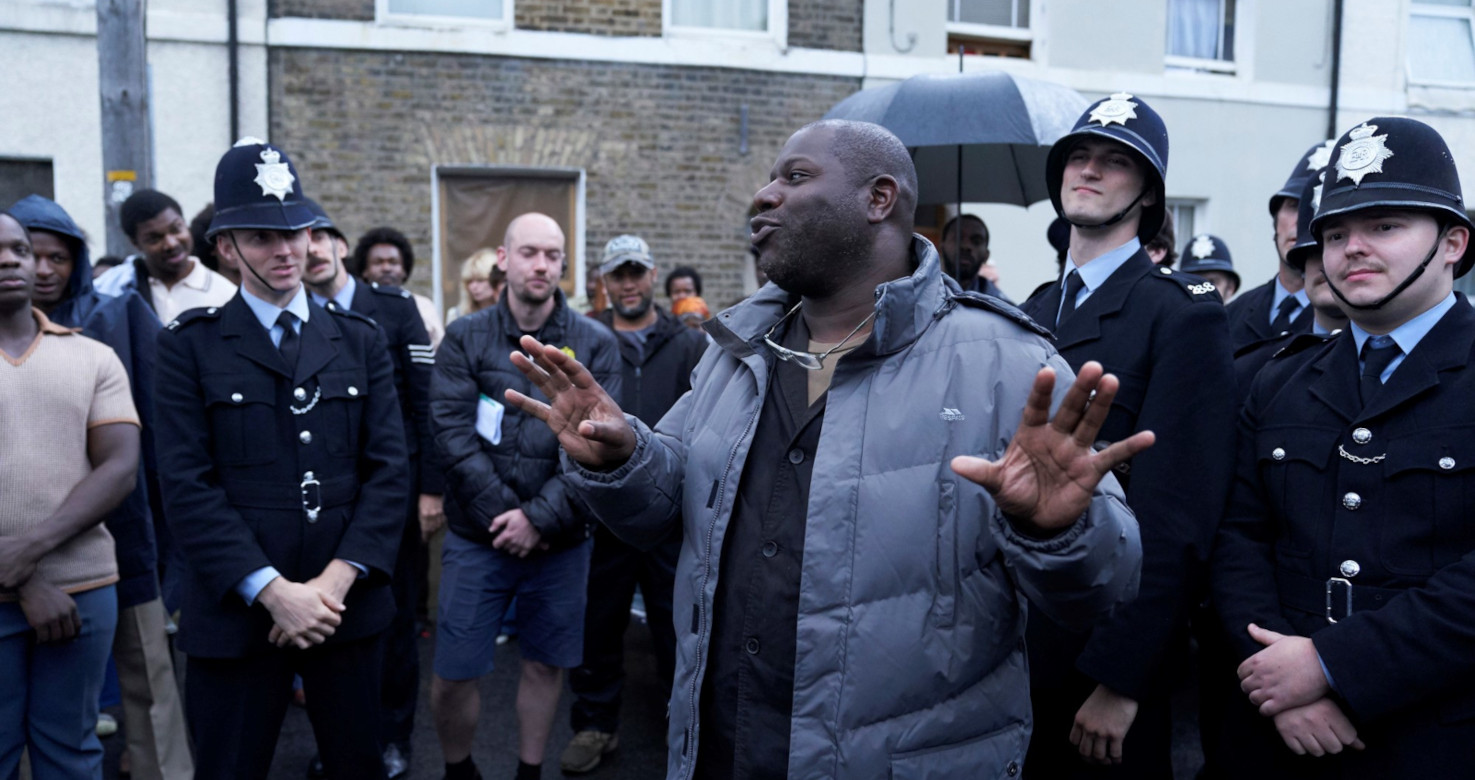 With this award, the European Film Academy wishes to pay tribute to a ground-breaking pièce d'oeuvre that forces audiences to see where it hasn't looked before. An anthology of a multi-faceted history which has never been given the attention it deserves; Steve McQueen has created five films inspired by real-life events in the 70s and 80s within the UK's West-Indian community. Each part taking a different position, SMALL AXE poignantly explores how systemic racism continuously fuels injustice and the fight for civil rights is not the same for all in Europe. The series of films also celebrate the unique culture of the West Indies, which influenced and inspired not just Britain but the whole of Europe. With its strong performances of a fantastic ensemble of actors and its overall cinematic impact, SMALL AXE shows McQueen's huge talent as an innovative storyteller, while leaving audiences unable to un-see a painful facet of our reality again, but never forgetting to reveal the joy of the every day.
The European Film Academy has introduced this new category in 2020 to reflect the changes in the cinematic landscape and to celebrate the great innovative achievements in European storytelling.
"Steve McQueen's SMALL AXE offers a unique and revealing look at the Afro-Caribbean post-colonial experience in Europe," says Mike Downey, Chairman of the European Film Academy. "With his narratively diverse, thematically intertwined softly spoken epic, he puts a ground-breaking spotlight on a West Indian community from the mid-1960s to the 80s and brilliantly forces a reckoning with the racism and systemic discrimination of the period that feels long overdue, one that pushes his characters to act in ways as varied as their circumstances. The subject affects us all. In some way or another.  We are proud, once again, to have Steve McQueen back at the core of the European Film Academy with this extraordinary piece of art."
Matthijs Wouter Knol, CEO and Director of the European Film Academy, adds: "SMALL AXE fills a gap in the storytelling pattern of European cinema. This and its outstanding quality is a reason to bestow this award on Steve McQueen. European cinema is for and by all of us, and stories should increasingly show all of us. The Academy hopes SMALL AXE will inspire other filmmakers to come forward, show who has not been seen and share stories about whom we've not been told despite more than a century of European cinema. Only this way, European film will resonate truly and include consistently. Only that way it will keep its power to understand humanity and unify us, which is so dearly needed."
Steve McQueen will be guest of honour at the awards ceremony on 11 December to accept the award.
SMALL AXE is a Turbine Studios and Lammas Park production in association with Emu Films. The films were produced by Tracey Scoffield, David Tanner, Michael Elliot, Anita Overland and Steve McQueen.
Berlin, 19 October 2021