The International Coalition for Filmmakers at Risk (ICFR) calls for the Turkish authorities to immediately and unconditionally release film producer Çiğdem Mater.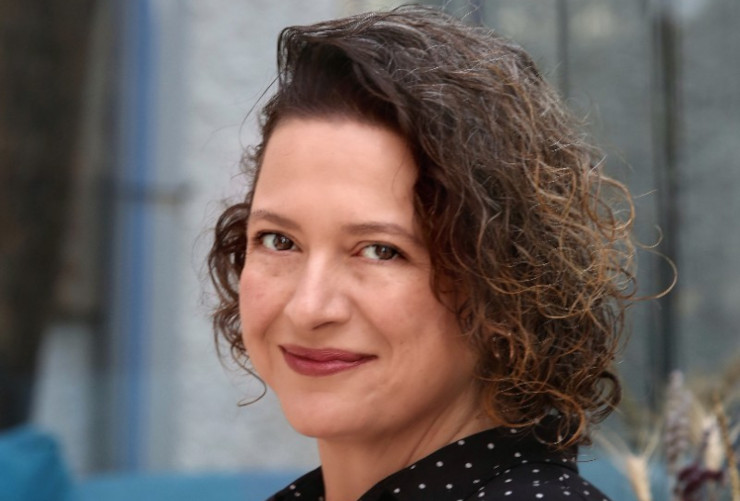 On Monday, 25 April 2022, Çiğdem Mater was sentenced to 18 years in prison, together with six co-defendants, in what Amnesty International describes as "a travesty of justice of spectacular proportions". The main accusation against Çiğdem is that she was trying to raise financing for a documentary project about the Gezi Park movement – a film which was never made.
Çiğdem Mater is a Turkish film producer and journalist. Since 2010 she has produced multiple Turkish documentaries and feature films such as MAJORITY (2010) and SIVAS (2014, Best Youth Feature Film Award at the Asia Pacific Screen Awards). She also worked as local producer for international projects shot in Turkey such as Ai Weiwei's HUMAN FLOW, Eric Baudlaire's AKA and Muhammed Ben Attia's WELDI. She is the founding co-ordinator for the Armenia Turkey Cinema Platform which supports co-production between Turkey and Armenia.
Çiğdem Mater is one of 13 high-profile academics and cultural workers who were initially arrested by the Turkish police in 2018. This was in a crackdown against people and organisations connected to the 2013 Gezi Park protests. While they were later released, the Turkish government alleges that those involved in the protests sought to overthrow the government of then Prime Minister, now President Erdogan. At the forefront of these accusations was prominent philanthropist Osman Kavala, who has been in prison without a conviction since 2017. Initially, the court in Istanbul cleared Kaval of espionage charges but found him guilty of attempting to overthrow the government amid mass protests in Gezi Park in 2013. Kavala denies allegations that he financed the anti-government protests.
Çiğdem Mater returned to Turkey from Germany on 15 February and attended the hearings of the Gezi Park Case. The court arrested her, saying 'there is a suspicion of escape'. Mater's lawyer Hürrem Sönmez said that his client was in Germany as part of a project but returned to the country to attend the hearings. On Monday, 25 April 2022, Çiğdem Mater was among seven defendants connected to Kavala who were sentenced to 18 years in prison for 'aiding his crime'.
Mater said in her defense: "I participated in the Gezi Park protests as an activist to protect the park, and as a filmmaker. I haven't made a film about this, as argued in the indictment, but I could have. This is something we must be discussing not in courtrooms, but in movie theatres."
Such an extreme sentence does not only violate the rights of Ms. Mater and her colleagues, but furthermore, it is a flagrant threat to freedom of expression as it seeks to silence all filmmakers and artists through fear. ICFR calls on the Turkish authorities to immediately and unconditionally release Çiğdem Mater and her colleagues and we encourage all film and culture institutions around the world to do the same.
28 April 2022