European Film Awards Feature Film (part 1) and Documentary Film Selection 2021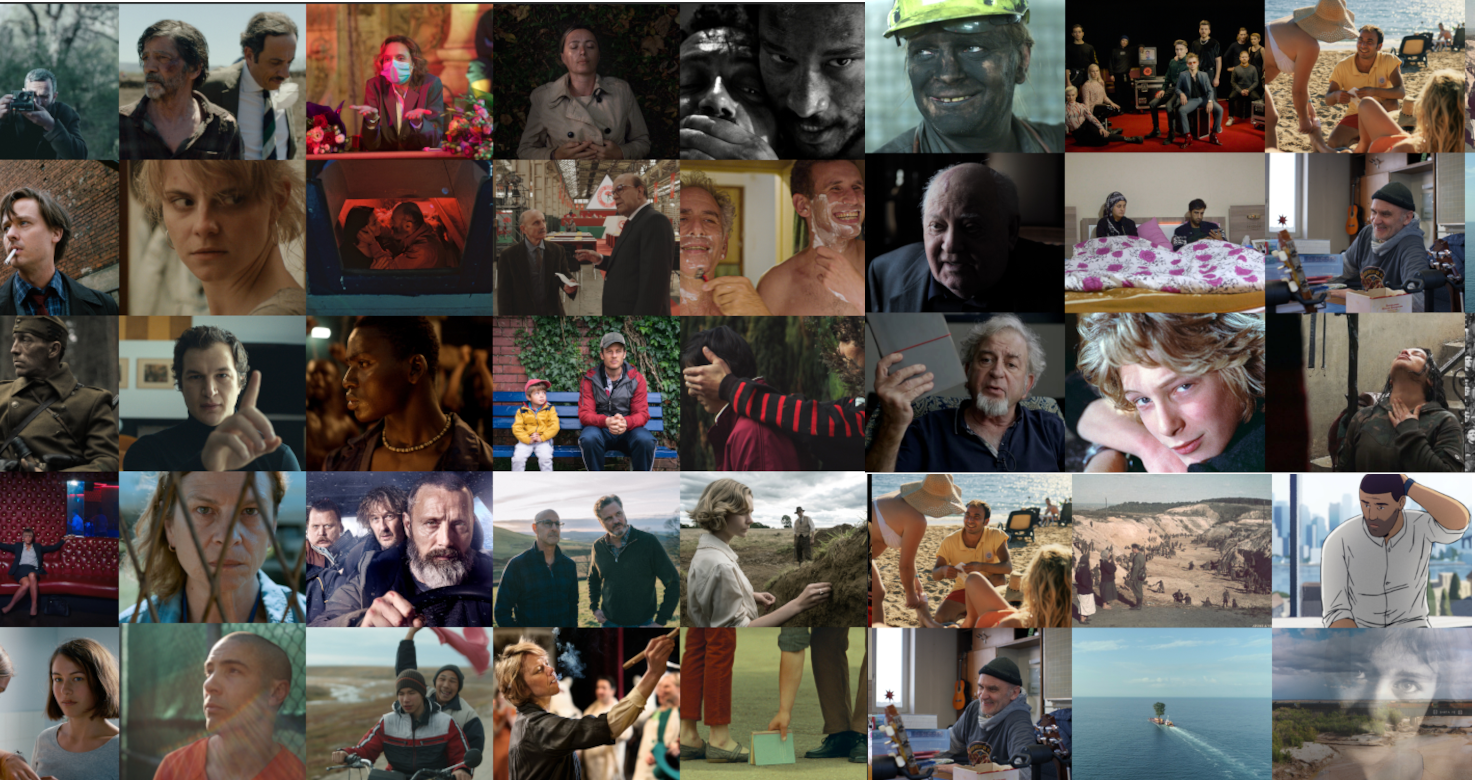 40 feature films, 15 documentary films indicate rich harvest of films; Academy VOD platform revamped
Not less, but more films than ever have been selected for this year's European Film Awards Feature and Documentary Film Selection. With more films to be announced for the Feature Film Selection (part 2) in September, 2021 seems to be a record year with high-quality films from all over Europe.
Due to the pandemic, the related restrictions and the fact that several key festivals in Europe take place later than usual, the European Film Academy announces the Feature Film Selection for the European Film Awards 2021 in two steps: starting with today's 40 titles, a second part will be published in September.
All 15 documentary films selected are announced today as well. Together, the films form this year's Feature Film and Documentary Film Selection, all recommended for a nomination for the European Film Awards 2021.
The feature films have been selected by a committee consisting of the Academy Board and a diverse range of European invited experts, the names of which will be published after the announcement of all feature films.
The documentary films have been selected by EFA Board Members Graziella Bildesheim (institutional/Italy) and Ada Solomon (producer/Romania), Katja Gauriloff (director, screenwriter/Finland), Kathrin Kohlstedde (festival programmer/Germany), Veton Nurkollari (artistic director/Kosovo), Orwa Nyrabia (artistic director/The Netherlands, Syria), Rada Šešić (festival programmer and filmmaker/Bosnia & Herzegovina/The Netherlands), Rajesh Thind (writer, producer and director/UK) and Ana Vicente (sales agent/UK).
At the same time, the European Film Academy presents a new VOD platform for all its members, which has been developed as part of a 18-month digital transformation programme in 2021-2022. The new VOD platform offers state-of the-art features and a better overview of all selected films, making sure the viewing process will become more user-friendly for all members.
In the coming weeks, the over 4,000 members of the European Film Academy will be able to view the selected films and (after the announcement of all films) vote for the nominations in the feature film categories European Film, Director, Actor, Actress and Screenwriter as well as for the nominations in the category European Documentary. Based on the votes of all members, the nominations will be made public on 9 November 2021 during the Seville European Film Festival in Spain. An 8-member jury will decide on the award recipients in the categories European Cinematography, Editing, Production Design, Costume Design, Make-up & Hair, Original Score, Sound and Visual Effects.