06 Sep 2022
Odense Short Film Candidate: NEST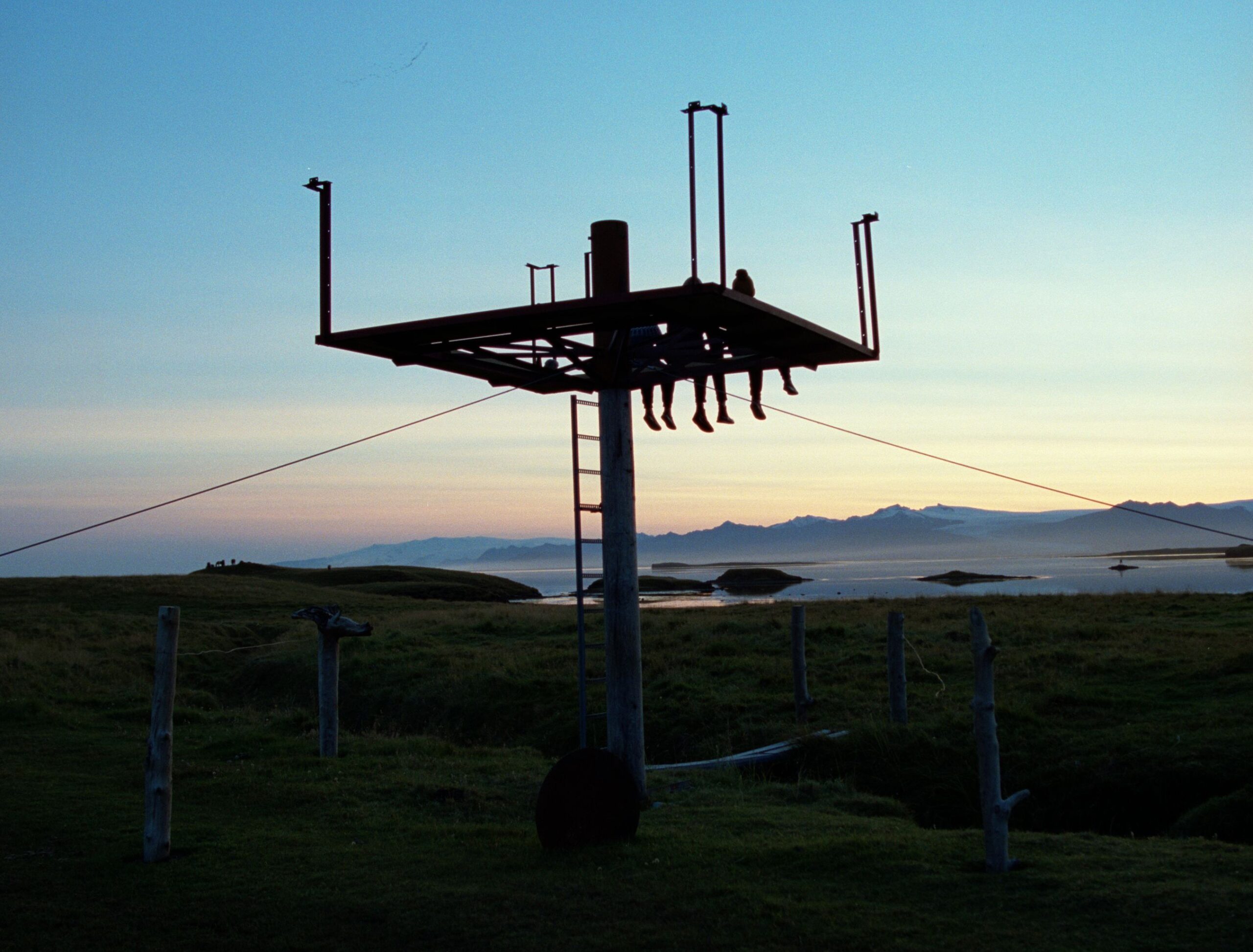 The European Film Academy and Odense International Film Festival congratulate:
NEST
NEST
Denmark, Iceland, fiction, 22 min
DIRECTED BY Hlynur Pálmason
Icelandic filmmaker Hlynur Pálmason shot this film right outside his house over a period of 18 months with the support and assistance of his three kids. Filmed on 35mm colour negative, Nest is reminiscent of the days of the old cinematograph. Like the sum of many Lumière brothers' takes, this short unscripted film plays with the idea of time – both real time and ellipsis. Time that is informed by the seasons and the time it takes to build a nest. This is also the time that Pálmason, like many other inhabitants of planet Earth over the last year and half, has spent at home. Nest is a playful tale about a utopia, but also an attempt to craft a narrative in a different way, using the weather combined with the natural energy that kids have as a trigger for a story. The perfect film to overcome these times of pandemic.
NEST was chosen by the juries of the International Jury: Lene Maria Christensen (actress, Denmark), Per Damgaard Hansen (producer, Denmark), Sylvia Le Fanu (writer/director, Denmark/UK); the Danish Jury: Lauma Kaudzīte (festival director, Latvia), Nikolaj Scherfig (writer, Denmark), Ann Lind Andersen (film critic, Denmark); the Animation Jury: Michael Hegner (showrunner/director/writer, Denmark), Johan Edström (producer, Sweden), Mariám Zakarian (visual artist/VR, Armendia/Denmark); and the Documentary Jury: Florian Schewe (producer, Germany), Lars Bo Kimergård (film editor/director, Denmark), Thora Lorentzen (director, Denmark) have decided together on this short film candidacy for the European Film Awards 2022.
The film is now a candidate for a nomination in the category 'European Short Film' at the European Film Awards 2022.
The short film programme is organised by the European Film Academy  in co-operation with a series of film festivals throughout Europe. At each of these festivals, an independent jury presents one of the European short films in competition with a candidacy in the short film category of the European Film Awards.
After the annual cycle is completed, the participating festivals will nominate five short films from this list. Afterwards, the 4,400 members of the European Film Academy – film professionals from all over Europe – will vote for the overall winner that will be presented at the 35th European Film Awards Ceremony.
Berlin, 6 September 2022