11 Apr 2022
Nijmegen Short Film Candidate: HANDBOOK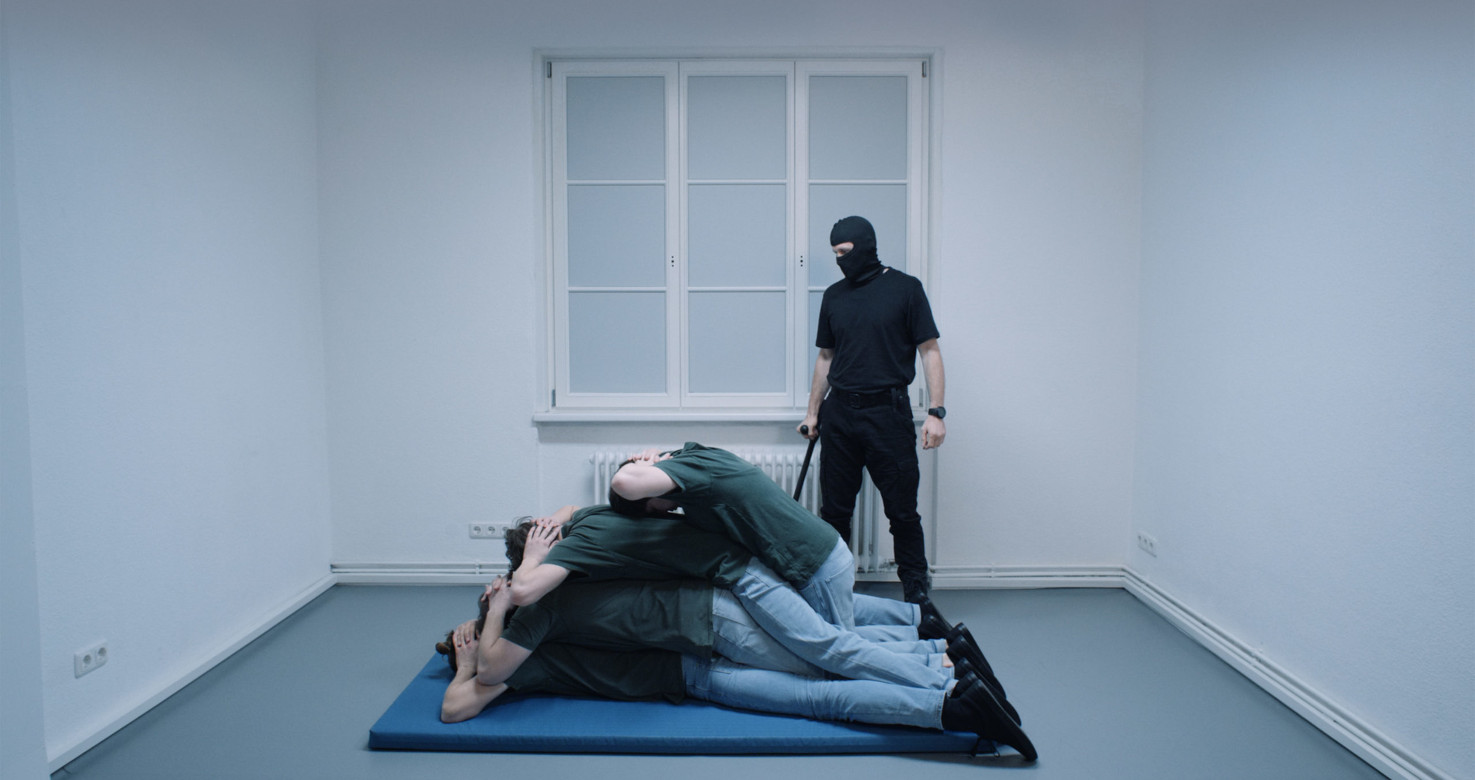 The European Film Academy and the International Short Film Festival Nijmegen congratulate:
HANDBOOK
Germany, documentary, 26 min
DIRECTED BY Pavel Mozhar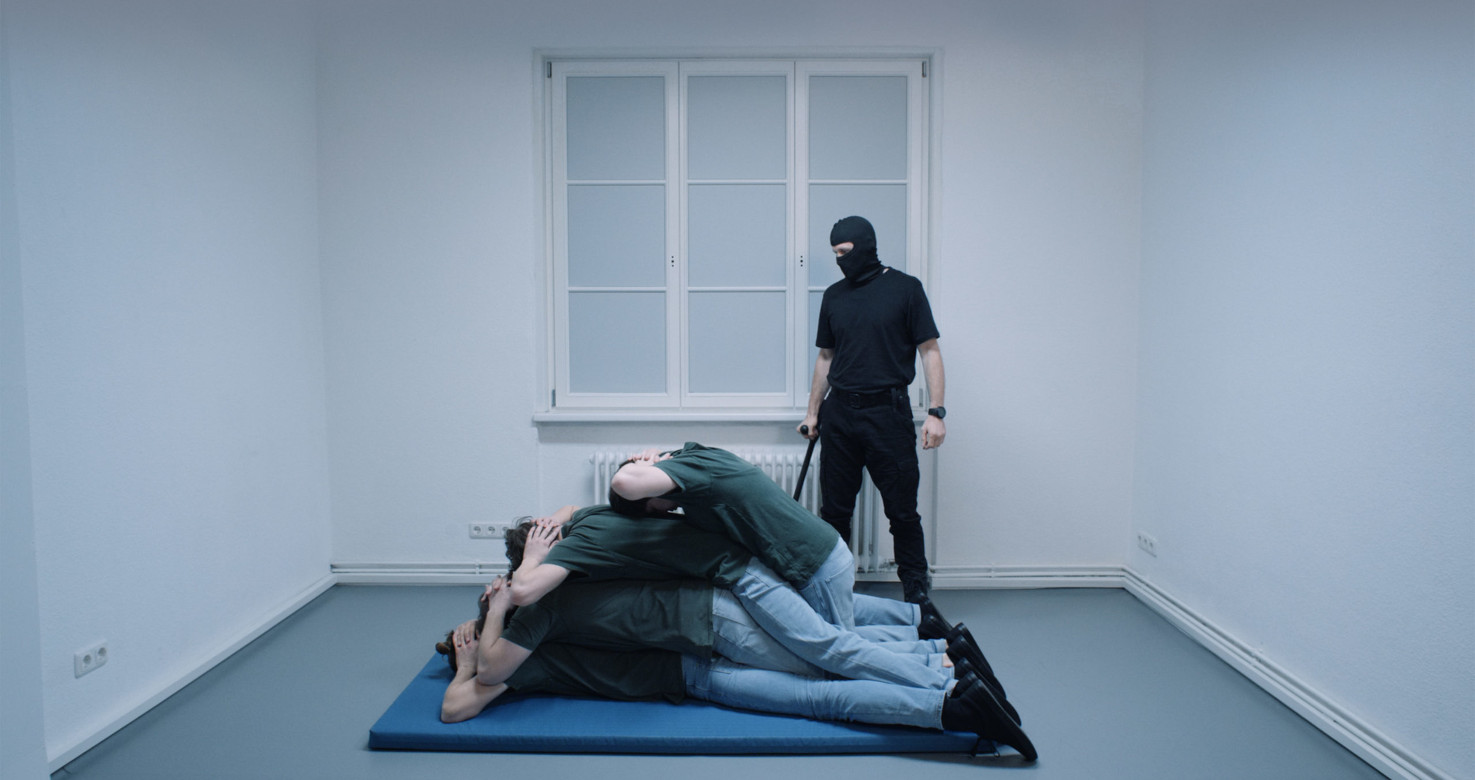 In the days following the presidential election in Belarus in August 2020, numerous protests erupt throughout the country. The special police, OMON, take particularly brutal action against demonstrators, which even spills over onto passers-by. In total, almost 7000 people are arrested throughout Belarus. Hundreds of victims recount their experiences in interviews. Their reports reveal a system of repression, which is reconstructed in detail in the director's room in Berlin Neukölln in the form of a cinematic guide.
HANDBOOK was chosen by the festival's international jury consisting of writer and curator Ben Nicholson (UK), Swiss-Dutch multi-disciplinary artist Naomi Pacifique (NL), main programmer of the European Shorts section at the Sarajevo Film Festival and also filmmaker and producer Bianca Lucas (PL), senior documentary editor/editor-in-chief of young talent at VPRO Petra Vermeulen (NL) and director of Genius Loci and winner of best animation film at Go Short 2021 and short film nominee at the European Film Awards 2020, Adrien Merigeau (FR).
Their statement: The European Film Academy is an institution that strives to stand for European unity in promoting the continent's cinema.  Every year, it has 25 categories competing for a European Film Award. Short film is one of them. The candidacy we are about to award means that the film has a chance of competing among 5 final nominees, and of winning a European Film Award. Every year, this award should carry gravitas, and highlight the best of European talent. But it should also highlight the values that we in Europe want to stand for.
This year, it seems more important than in most years that we scrutinize what that means. Because there is a very bloody, unforgivable war on our continent.
They say democracy dies in darkness. But actual people die when silence is enforced on entire communities. That much must become clear to us in Europe here today as we witness, in the 21st century, brutal repression and genocidal practices terrorize yet another entire generation of humans.
What can cinema be in times of such intense suffering? We say it can be a magnifying window on the vibrations of those voices that are forcibly silenced. We say: if those voices of dissent and pain can't be heard in your ears, let them be felt in your stomach. That is exactly what our chosen candidate does. It marries chilling, mechanical aesthetics to a visceral rendering of a system designed to humiliate, suppress, subjugate, and drown out. The message of this film is clear: to punish free expression, is to adopt a punishingly effective language of violence.
This film makes us feel on a cellular level – in ways arguably only cinema can – the cries muffled by systemic oppression and external deafening. It is so very important to embolden and support those voices capable of dismantling systems of tyranny from within.
What we want this year's  candidacy for the European Film Awards to stand for, second to the film's impressive craft, is what we want the Academy to stand for: a fearless Europe that understands cinema must reverberate with all of the voices that need to be heard to make a difference. And we must all finally listen. After all, the only thing worse than suffering is suffering in silence.
This year's Go Short Film Candidacy for the European Film Awards goes to HANDBOOK by Pavel Mozhar.
The film is now a candidate for a nomination in the category 'European Short Film' at the European Film Awards 2022.
The short film programme is organised by the European Film Academy  in co-operation with a series of film festivals throughout Europe. At each of these festivals, an independent jury presents one of the European short films in competition with a candidacy in the short film category of the European Film Awards.
This is the 14th short film candidate for 2022. After the annual cycle is completed, the participating festivals will nominate five short films from this list. Afterwards, the more than 4,200 members of the European Film Academy – film professionals from all over Europe – will vote for the overall winner that will be presented at the 35th European Film Awards Ceremony.
Berlin, 11 April 2022