12 Jun 2021
European Film Academy Chairman Honoured
EFA Chairman Mike Downey, the London/Dublin-based film producer, has been honoured in the Queen's Birthday Honours list, officially published today in the London Gazette.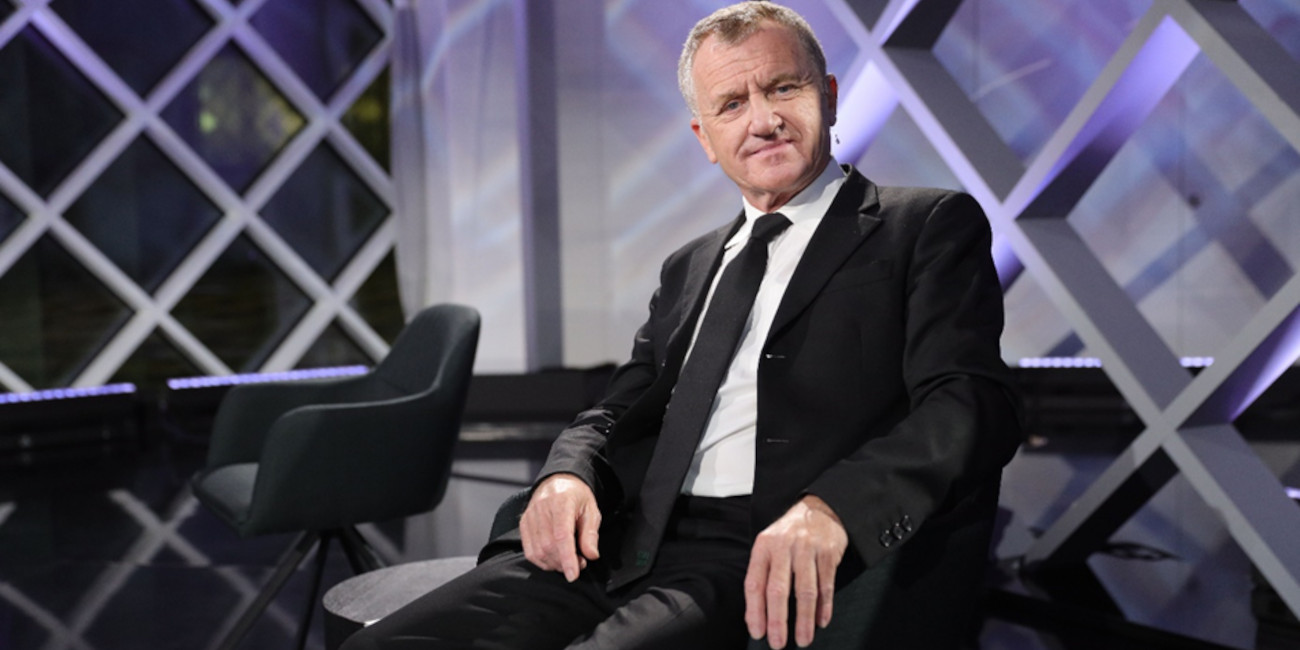 Downey, who has been a member of EFA since 2000 and a member of the board for nigh on two decades has been appointed as an Officer of the Order of the British Empire (O.B.E.) in today's Birthday 2021 Honours List. This honour is in recognition of his services to cinema.

First elected to the EFA Board in 2004 representing the UK and Ireland, he successfully stood for election as Deputy Chairman in 2013, 2015 and 2017 subsequently taking over the Chairmanship from director Agnieszka Holland in 2020.

"In the difficult times which we are all experiencing," says Downey, "I'm delighted that my career as a European producer and as Chair of the European Film Academy is being recognised in this way. The United Kingdom is still very much a part of the European Film Academy film family, and I'd like to take this opportunity to reach out to our existing UK members and the UK industry, that participation is welcomed, encouraged and actively desired by your counterparts across the channel."

Responding to the news of the honour, Matthijs Wouter Knol, Director and CEO of the European Film Academy, comments: "This royal distinction and career recognition for Mike Downey is truly an honour for the European Film Academy as well, to which his work has been so intrinsically linked throughout the past two decades. Mike's courage and decisiveness, his energy, and his eye for talent in various parts of Europe, including the United Kingdom and Ireland, has time and again brought people together. Even more importantly, Mike is one of those in our industry who use their experience and voice to advocate for the rights and safety of filmmakers world-wide, ensuring that an institution like the European Film Academy expands its impact and helps people who need it most."

Downey was the founder, with producing partner Samantha Taylor, of Film and Music Entertainment (F&ME) in 2000 as part of an IPO on the Frankfurt DAX after careers in publishing and theatre and has production credits on around 100 feature films, the lion's share of which are multi-party European co-productions with partners the length and breadth of Europe. In 2016, Downey founded Film and Music Entertainment (IRE) to work in parallel with the UK entity. Its latest production, CHARLATAN by Agnieszka Holland, was shortlisted for this year's US Academy Awards.

His work as a filmmaker has seen projects developed with novelists James Ellroy, the late Günter Grass, and Thomas (Schindler's List) Keneally; IDA writer Rebecca Lenkiewicz, Vice Group founder and CEO Shane Smith, as well as directors like Volker Schlöndorff, Mohsen Makhmalbaf, Lech Majewski, Peter Greenaway, Julien Temple, Paweł Pawlikowski, Andrzej Jakimowski, Rajko Grlić, Srđan Karanović, Juraj Jakubisko, Friðrik Þór Friðriksson, and Stephen Daldry; and writers of the ilk of Lee Hall, Colm Tóibín, and David Grossman.

Last year, Downey was part of the team that launched the International Coalition for Filmmakers at Risk (ICFR) at the Venice Film Festival. The ICFR aims to activate the film community's collective response to filmmakers who face political persecution for their work. Downey is a founder and board member, and the European Film Academy, the International Film Festival Rotterdam, and the International Documentary Film Festival Amsterdam are the founding partners of the ICFR, with activities that include advocacy, support, monitoring, and observation.

Downey is currently a member of the BAFTA Council having previously served two terms and in 2008 he was a member of the BAFTA Film Committee and an active member of the Asia Pacific Screen Academy. In September 2020 it was announced that Downey would be the Honorary President of the 2020/2021 jury for the revamped LUX Prize, renamed LUX – the European Audience Film Award by the European Parliament and the European Film Academy (also known as LUX Audience Award). Previous retrospectives of his career have taken place in Zagreb (2009), Prague (2015) and Fort Lauderdale (2014).
Berlin, 12 June 2021