POLAND: Kino Muranów, Warsaw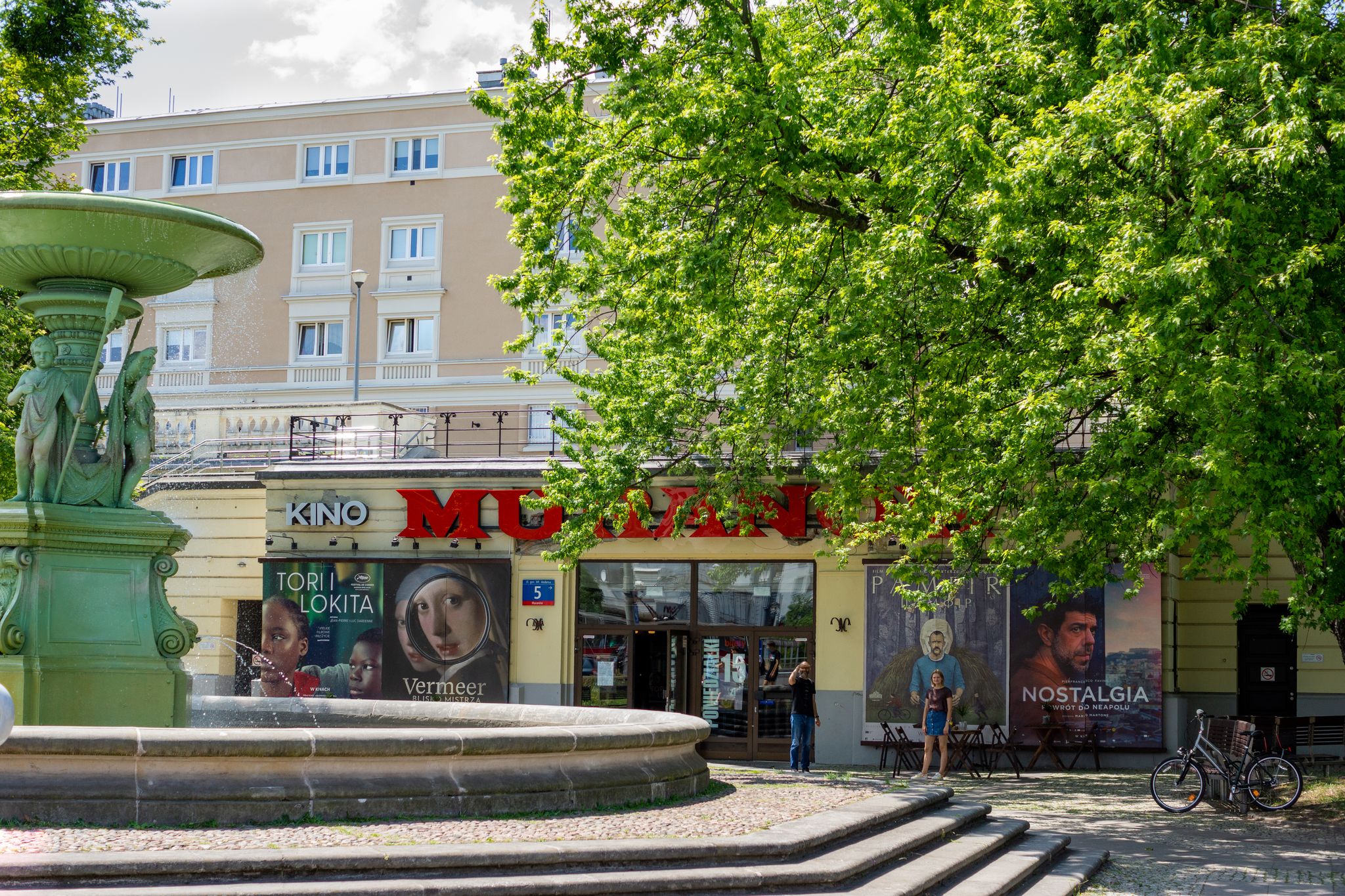 Kino Muranów is an historic cinema located in Warsaw's Muranów district, known for its unique blend of architectural charm and cultural significance. It presents an extensive spectrum of cinematic offerings, from timeless classics to contemporary premieres and independent productions. All kinds of films are shown there, from big Hollywood blockbusters to art films, documentaries, and unique genres. The cinema works with different groups, offering them a diverse programme: special offers for seniors, parents in the cinema, children's mornings, art on the screen, Polish movies with English subtitles.
Premieres and special events are often honoured by the presence of artists. Over the years, Muranów has hosted Wim Wenders, Peter Greenaway, Michaelangelo Antonioni, Mira Sorvino, Liv Ullmann, Paul Auster, the Quay brothers, Sophie Marceau, Andrzej Żuławski, Andrzej Wajda, Krzysztof Zanussi, Lena Endre, Darren Aronofsky, François Ozon, Geraldine Chaplin, Gus van Sant, Lech Majewski, Petr Zelenka, Gaspar Noe, Agnieszka Holland, Mariusz Wilczyński and many others. Furthermore, Kino Muranów plays important role as a host for various film festivals and exclusive screenings.
The cinema is operated by Gutek Film, a distributor of art-house cinema that has been in existence since 1994.