LITHUANIA: Kaunas, Romuva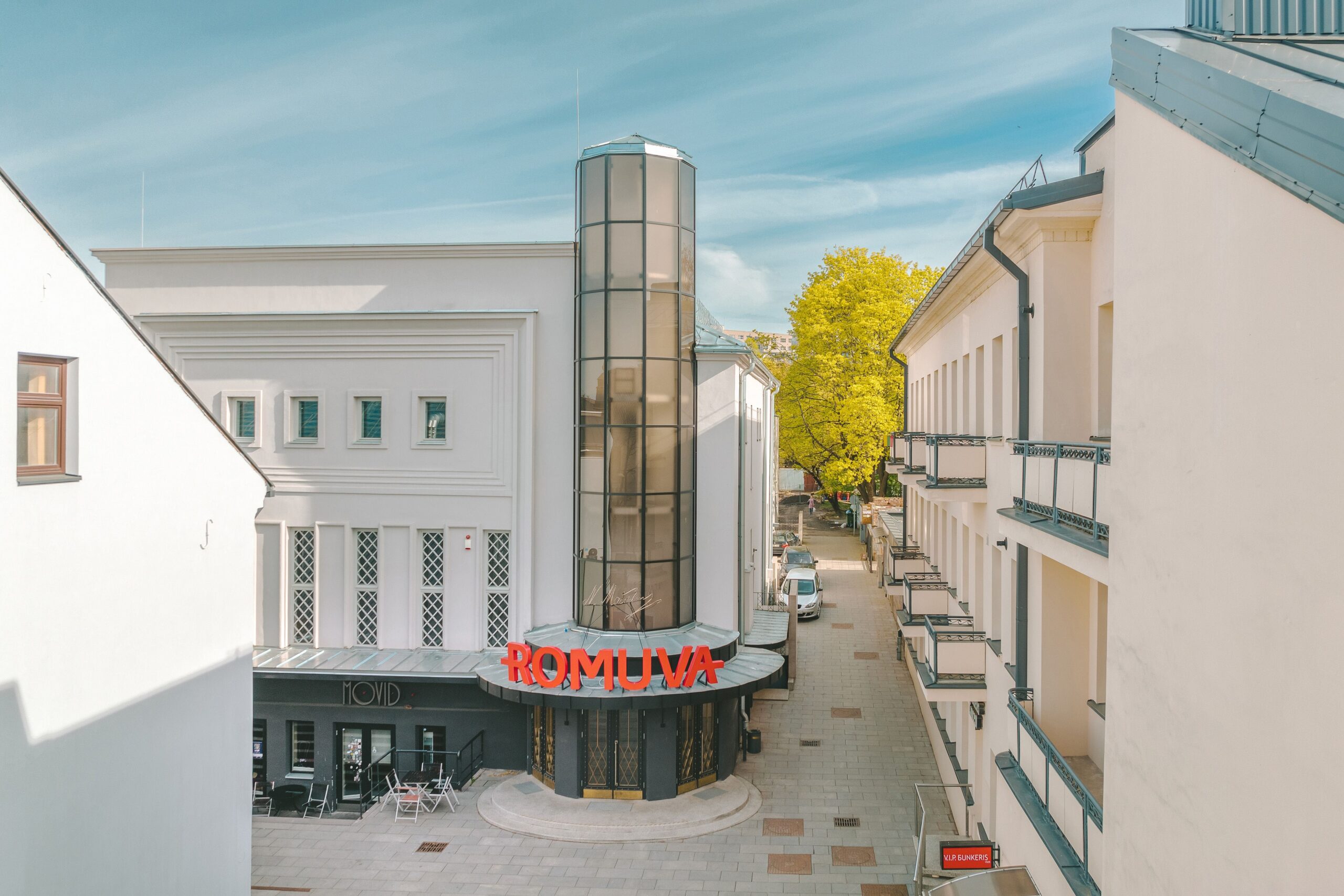 The oldest movie theatre in Lithuania, Kaunas cinema centre Romuva, was established in 1940. Built as a modernist building with art deco elements Romuva was said to be the most modern cinema in the Baltics during the interwar period. As an active cultural institution Romuva has been nurturing the traditions of showing high-quality arthouse films for many years.
Exclusive premieres, events, and exhibitions take place in the cinema. Romuva also has a strong focus on educational programs for the youth and operates an outdoor cinema during summer.