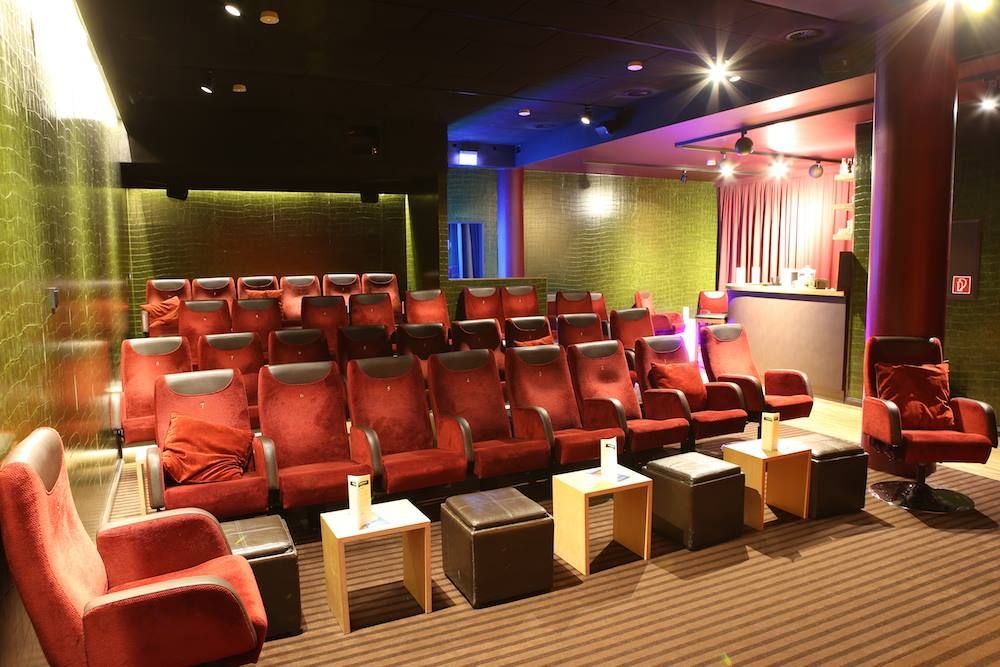 Cinema by friends for friends: It all began in 2005 when Christian Pfeil and Carsten Horstmann opened a new cinema in the former "Aircraft" cinema on Feilitzschstraße. Their concept? Films by friends for friends. Films that have not been shown in Munich before, but which are nevertheless significant, be it through exciting stories, special aesthetics or simply successful shots. Films that are fun to watch. In a cinema for everyone, without annoying screen advertising and rustling popcorn.
A lot has happened, including the move into a new building in 2011. With now four screens, the Monopol is able to welcome a larger audience, offer a greater variety of films (the majority in original language with subtitles), a documentary and a family program.
Special events, premieres with film talks, sneak previews and regular film series round off the program. To approach a younger audience, the Monopol is home to the youth film jury, which reviews the latest children's films. Screenings for school classes are also an essential part.