DENMARK: Nicolai Biograf, Kolding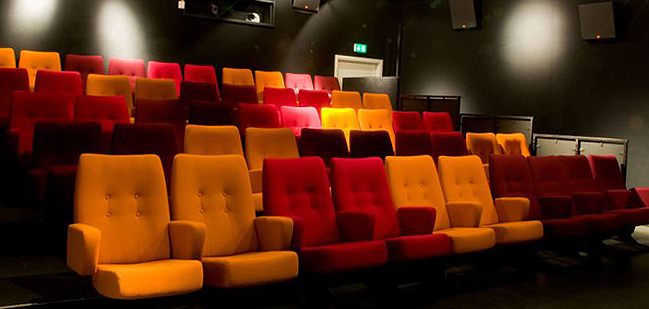 Nicolai is an arthouse cinema in Kolding which was founded in 1999 on the initiative of local volunteers who wanted a place for alternative film. It is located in a beautiful cultural complex next to a café, an art gallery, a concert venue, a cultural space for kids and the city archive. The whole place used to be a school; thus, it surrounds a yard where there is open air cinema in the summer.
Apart from movie screenings, Nicolai Cinema hosts lots of cultural events. Once a month there is a film quiz attracting a lot of young audiences, and every weekend there is brunch for families with movies for the kids.  On the other end of the age spectrum there is "Reminiscence cinema" for people suffering from dementia. There are also directors and experts coming by to do Q and As, Halloween events, Folk Horror Festivals, live streaming from university lectures etc. etc.