Belgium: Cinema Galeries, Brussels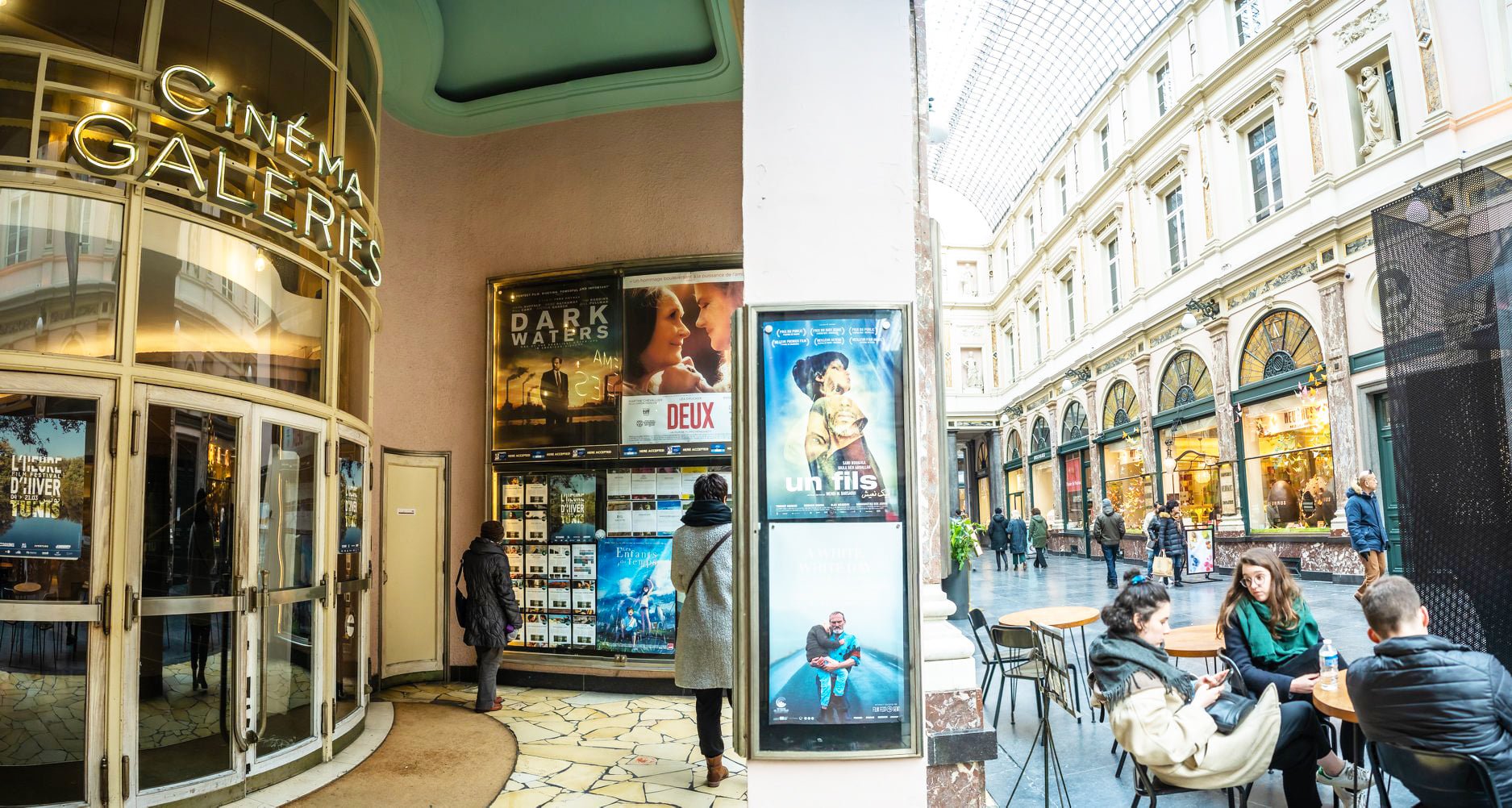 Located near the Grand Place in the covered Galerie de la Reine, a space within the Galeries exhibited Belgium's first film in 1896.
The Cinéma Galeries opened in 1939, with an Art Deco – Mediterranean style and a foyer which remains intact until today. In 1973, the auditorium was divided to make space for two screens, traces of the Art Deco style can still be seen in the lower one. The programme includes newer European arthouse films and, since 2012, also in and outdoor film festivals, retrospectives, performances, and exhibitions with acclaimed contemporary directors.