Automat Svět (Prague, Czech Republic)
Originally designed by František Havelna and built 1932-1934, at the time of its construction, Automat Svět was a modern building in a working class neighborhood of Libeň, then a suburb of Prague, where the writer Bohumil Hrabal lived and worked. It deserves its place among the "Treasures of European Film Culture" for its dominance in THE WORLD CAFÉ by Věra Chytilová (1965), an important voice of the 1960s Czech New Wave.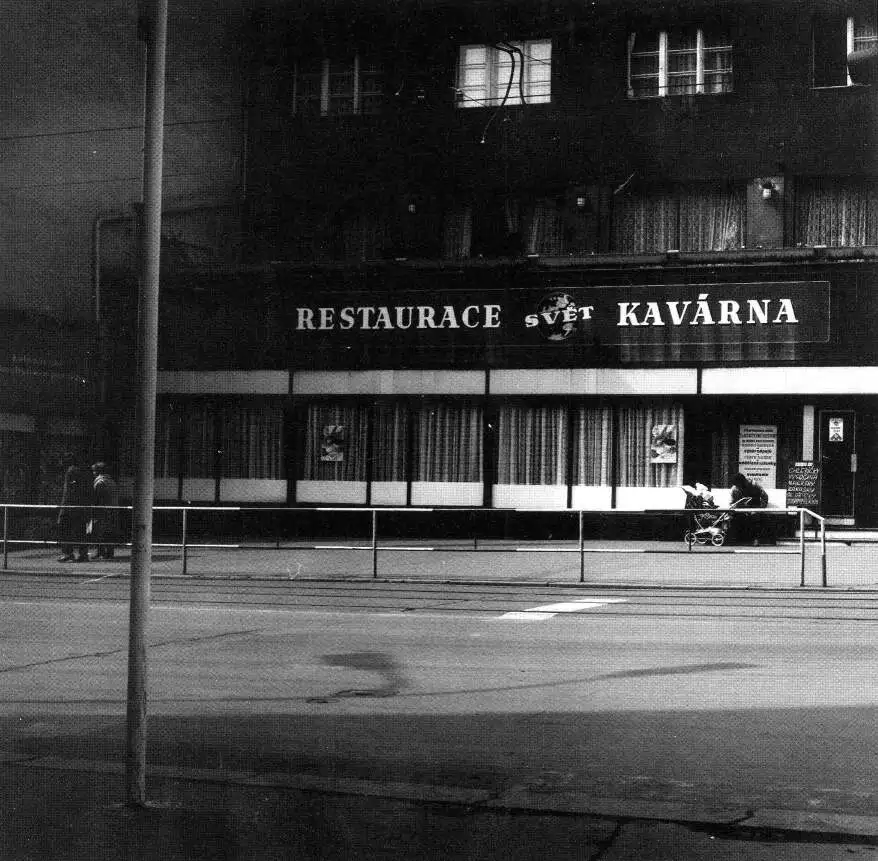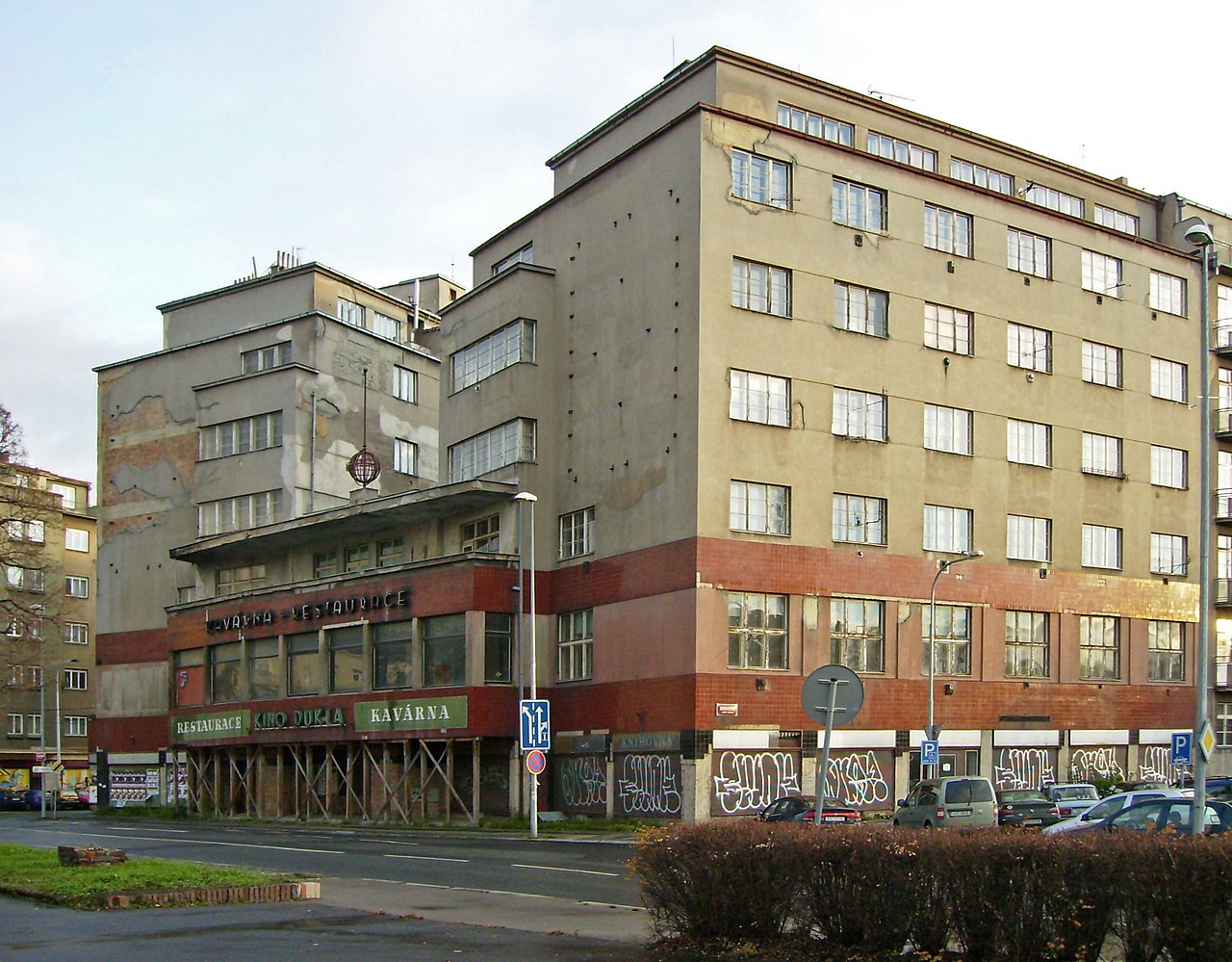 Vladimír Boudník, the founder of Explosionalism, an art based on associative creation, is one of the central actors in the short story contributed by Věra Chytilová to the Hrabal pentaptych PEARLS OF THE DEEP (1965). The artist plays himself in a poetic depiction of a wedding reception in a self-service diner, but also the tragedy of a young woman's suicide.