14 Sep 2022
Academy Keynote: Democracy and short films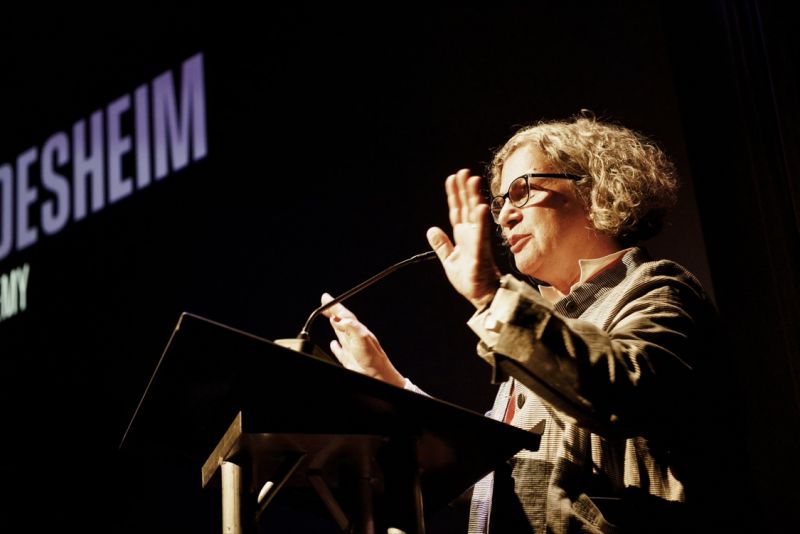 The Academy has facilitated transnational cooperation for years. This year, our Board member Graziella Bildesheim, an independent producer and consultant, was invited to give a keynote speech at the opening of  OFF – Odense International Film Festival, focusing on "democracy, European Film Academy, art/films and shorts".
She explored the question: How art lifts a democratic task and brings people together
In her speech, she talked about the fragility of democracy and how arts and film carry the value of democracy, both aesthetic and ethical. A concept that has been carried by the European Film Academy for over 30 years, by promoting dialogue and advocating the right of filmmakers to speak freely through the International Coalition for Filmmakers at Risk. The mission of the European Film Academy is to connect audiences around Europe with our common love of film.
She also mentioned the importance of short films as they embrace all genres and give the audience an opportunity of casting a glance into the world of a director and open our curiosity. For her, the making of short films is a special art, which imposes brevity and conciseness. Like a haiku poem, it is a concentration that suggests more than it says. That is the power of the short film. To suggest. To open up our imagination.
At the end of her speech, she quoted Mark Twain: "I didn't have the time to write a short letter, so I wrote a long one instead".
* Mon, 29 August, 20.00 OFF - Odense International Film Festival