The 35th European Film Awards in Reykjavik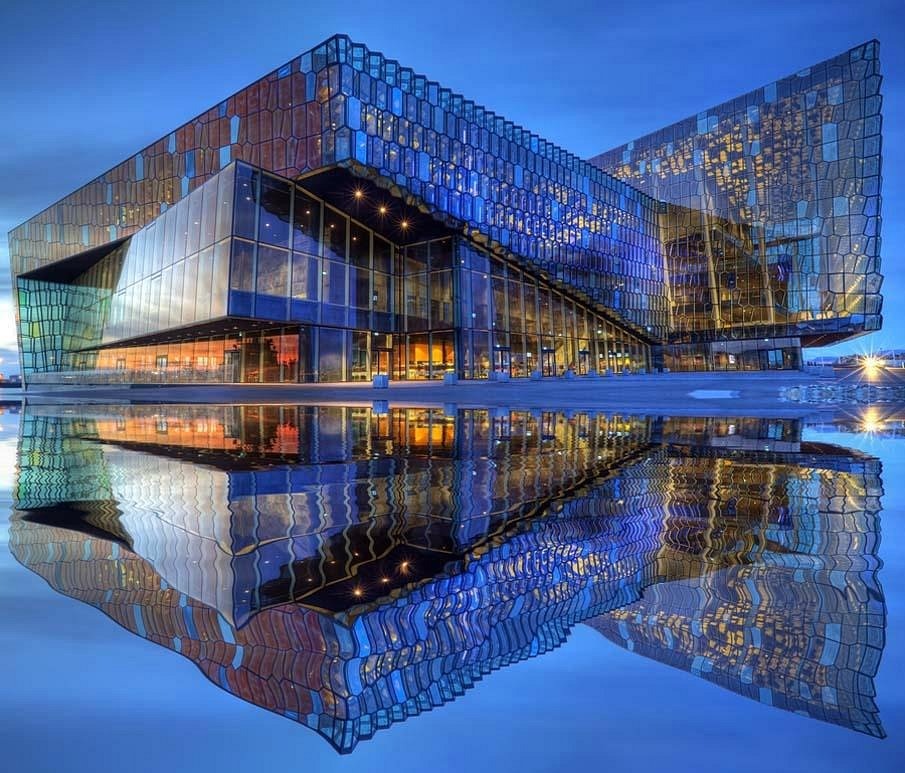 Schedule
Wednesday, 7 December 2022
18.00 - 19.30 CET
Virtual meeting, for the members of the European Film Academy only
Thursday, 8 December 2022
19.00
Screening open to the general public, followed by Q&A with
Margarethe von Trotta, director and recipient of the Lifetime Achievement Award
Friday, 9 December 2022
from 10.00
A place to mingle with other guests
14.00
Highlights of upcoming Icelandic films and TV series
presented by the filmmakers. Light refreshments afterwards.
20.30 - 00.00
For all guests attending the European Film Awards. A separate invitation will follow by email (to be presented at the entrance for access)
dress code: casual chic
Saturday, 10 December 2022
Sunday, 11 December 2022
from 10.00
A place to mingle with other guests
15.00
Screening open to the general public, followed by Q&A with
Marco Bellocchio, director and recipient of the Award for European Innovative Storytelling
Monday, 12 December 2022
19.00
Screening open to the general public, followed by Q&A with
Agnieszka Holland, President of the European Film Academy
Tickets
Please register via your personal registration link which you will receive by email.
The members of the European Film Academy can register and see the status of their registration in the Members' Area / "Awards Ceremony", and will as well be notified by e-mail. This notification will be sent to the same email address that has been used upon registration.
Please be advised to wait for us to confirm your ceremony ticket before finalising your travel arrangements.
The electronic tickets for download and detailed information will be provided via email in calendar week 49.
Travel Arrangements
Guests of the European Film Awards can benefit from a 10% discount by inserting the booking code EFA2022 when booking flights with our partner airline Icelandair.
Please note the discount is for the airfare only, it is not applicable to airport taxes and fees.
Together with our partners in Iceland we focus on creating an event that is taking environmental sustainability an integral part of the ceremony of the European Film Awards. The choice of sustainable partners and the possibility to compensate the carbon footprint caused by traveling to Iceland, are important elements of this. For this reason, we encourage you to support the planting of trees in the European Film Forest. Originally started in 2020, we will continue to support this Icelandic initiative to reforest the island.
Please help us and donate by clicking on the link:
What to do in Reykjavík
Visit the Reykjavík Art Museum or the National Museum of Iceland
The Art Museum exhibits works by three of Iceland's most renowned artists; Erró, Kjarval, and Ásmundur Sveinsson alongside numerous local and international exhibitions.
The National Museum of Iceland's permanent exhibition, Making of a Nation – Heritage and History in Iceland, provides insight into the history of the Icelandic nation from the Settlement to the present day.
Visit Hallgrímskirkja
One of the most iconic architectural sights of Reykjavík is Hallgrímskirkja, a Lutheran church named after the Icelandic poet Hallgrímur Pétursson. It has been designed to resemble the trap rocks, mountains and glaciers of Iceland's landscape. But depending on the angle, it can also look like a space shuttle and there are fun photographs of astronauts standing in the road leading up to the church. And you get a great view of the city from the tower!
Eat Plokkfiskur, a delicious fish stew served with a dense, sweet rye bread. It's perfect winter comfort food. The Icelandic equivalent of doughnuts, "Kleinur", are not bad either. The ones covered in dark chocolate are – *chef's kiss*
Relax in public pools
Indulge in Icelanders' favourite hobby: sitting in the swimming pool. Notice it's not 'swimming' – very little of that takes place. Try Sundhöll Reykjavíkur or Vesturbæjarlaug.
Souvenirs
Try on a Lopapeysa wooly jumper (and get Icelandic salt and photo prints from Fotografi on Skólavörðustígur as souvenirs)
For more touristic and sightseeing highlights, please refer to visiticeland.com.
Contact
If you have any questions about your ticket, or require more practical information, please contact the European Film Academy's Protocol Office: rsvp@europeanfilmacademy.org
The European Film Awards 2022 are supported by: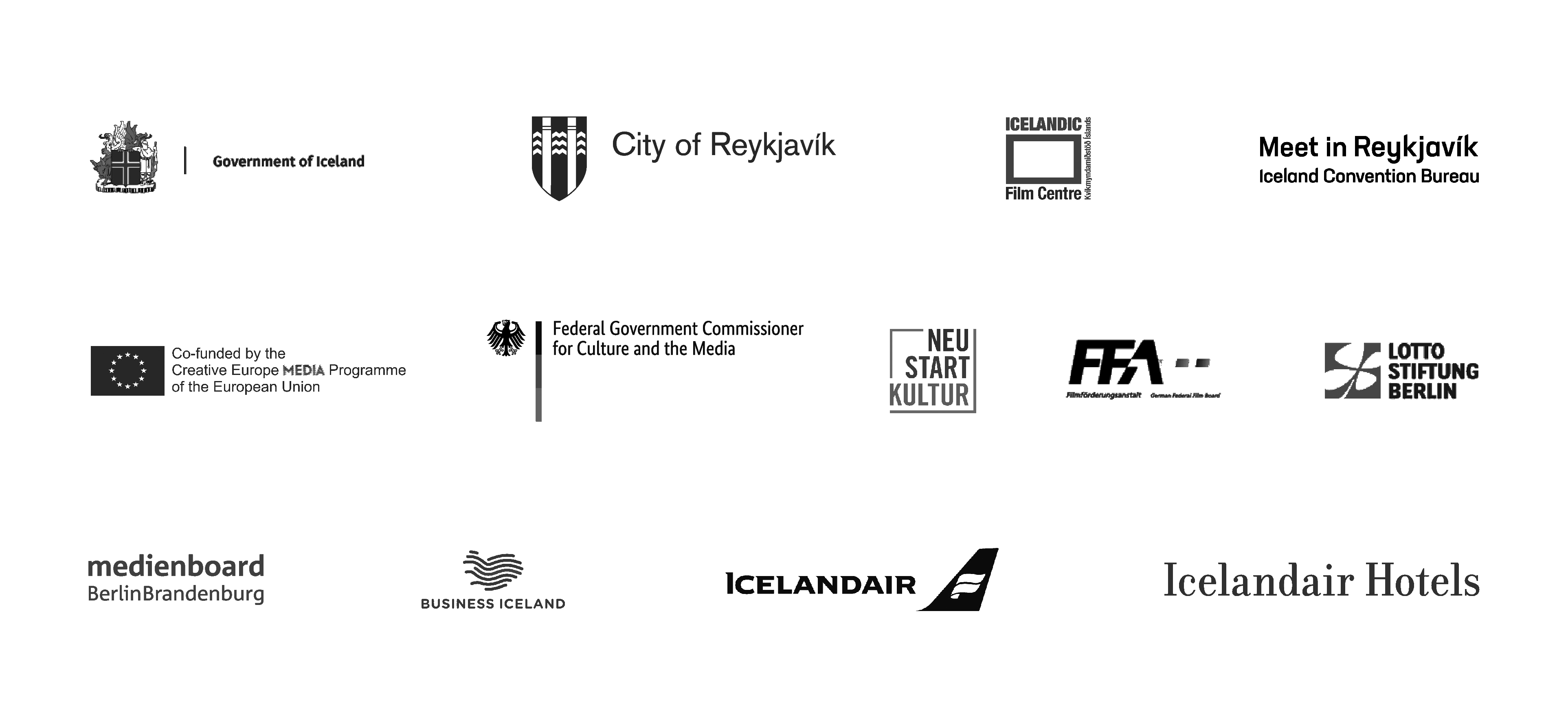 Patrons
Austrian Film Institute

Catalan Institute for Cultural Companies from the Ministry of Culture of Catalonia

Centre du Cinéma of the Federation Wallonia Brussels

Centre national du cinéma et de l'image animée (CNC)

Cinecitta SpA

Danish Film Institute

Eurimages

Film Centre of Montenegro

Film Fund Luxembourg

Film i Väst

Finnish Film Foundation

Flanders Audiovisual Fund (VAF)

Icelandic Film Centre

Instituto do Cinema e do Audiovisual (ICA)

International Sámi Film Institute

Kosovo Cinematography Center

Lithuanian Film Centre

Ministry for National Heritage, Arts and Local Government of Malta

Ministry of Education, Culture, Sports and Youth of the Republic of Cyprus

Netherlands Film Fund

North Macedonia Film Agency

Norwegian Film Institut

Polish Film Institute

Screen Ireland/Fís Éireann

Seville European Film Festival, a project of ICAS, organised by Seville City Council

SF Studios

Swedish Film Institute

Swiss Films supported by The Swiss Federal Office of Culture

*